Tierra Estella summarizes like no other area of Navarra the variety of the territory: landscapes, culture, people and gastronomy.

If you are a nature lover you will enjoy the Atlantic forests and the Mediterranean landscape, its mountains and plains dotted with monasteries, convents, churches and hermitages, witnesses of the strong link between this land and the Camino de Santiago.
Following the Jacobean route, you cross the Cirauqui Roman road, the emblematic Romanesque bridge that gives its name to Puente la Reina and Estella, a small town in the purest medieval style that hides jewels of different architectural styles, from Romanesque to contemporary.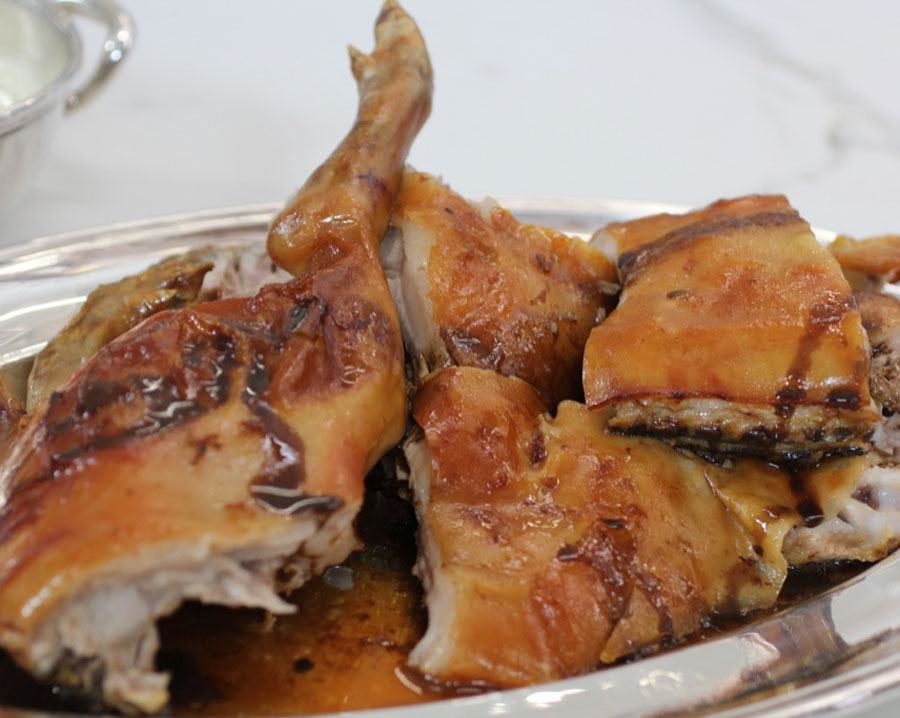 A pleasure for the senses

But Tierra Estella is not only a land of paths, but also of gastronomy. From its lands the fruits are extracted for the elaboration of wines, mainly of the Tempranillo variant, olive oil or cereals, vegetables and legumes of the first order, which are part of the most original gastronomic proposals.
Two typical proposals of Navarre cuisine have their local variant here: the chilindrón lamb and the ajoarriero. But the most traditional dish is probably the gorrín -pork- baked in a wood-fired oven. And for dessert, Rocas del Puy, a chocolate with hazelnuts that owe their name to the shape they acquire when presented in pieces.

International Gastronomic Tourist Destination
DISCOVER THE FIVE REGIONS OF DESTINATION