An ideal destination to switch off and enjoy the pleasures of nature.
The Ossau valley is one of the three valleys in the Béarn Pyrenees. There are eighteen villages in this territory sandwiched between the plain of Pau and the border with Spain. In the heart of Bearn, in the French Pyrenees, stretches the peaceful, green valley of Ossau.
At the highest point of the town of Laruns visitors will find the beautiful small thermal spa of Eaux-Bonnes, a must-visit if you want to rest and enjoy the "aqua détente" spa circuit and the thermal spa beauty and wellbeing treatments.
The Ossau valley also offers some awesome natural sites, everywhere you look, at every turn in the road or pathway. Among the must-visit sites in this nature reserve is the lake of Bious-Artigues, full of brown trout and rainbow trout, an angler's dream! Other attractions include the museographic space of the Vultures' Cliff in Aste-Béon, to learn all about the life of these great birds of prey of the Pyrenees.; the Ayous lakes, with the possibility of a one-day loop trail to contemplate their beauty; the Midi d'Ossau peak, much appreciated by hikers and climbers; the Artouste ski resort, with the lake of Fabrèges  and its little tourist train, the highest in Europe!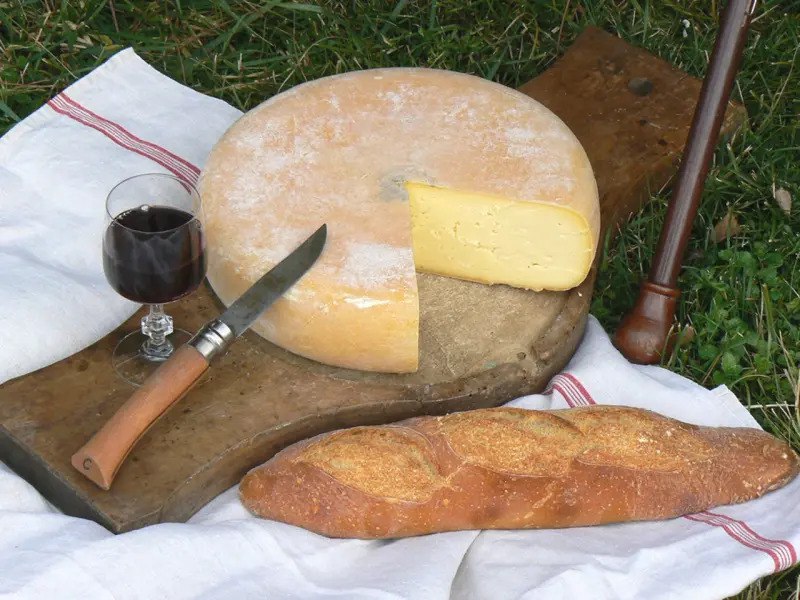 The Ossau-Iraty cheese

Ossau-Iraty is a traditional wheel-shaped local cheese, made from whole milk sourced exclusively from the three breeds of local sheep (the Black Headed Manech, Red Headed Manech and the Basco-béarnaise sheep).
Serve with a slice of fresh bread, a little bit of black cherry jam and a good glass of red or white wine such as Irouléguy, or Jurançon.

International Gastronomic Tourist Destination
DISCOVER THE FIVE REGIONS OF DESTINATION