The home to great vineyards and wines in the heart of Béarn.
The origins of the city of Jurançon date back to ancient times, with the discovery of Gallo-Roman remains of villas at the bridge in the district of Oly and in the area known as Las-Hies. The current name of the city dates back to the 15th century.
Jurançon is greatly appreciated for its vineyards. These cover 1000 hectares, with some unique grape varieties that make Jurançon an exceptional white wine.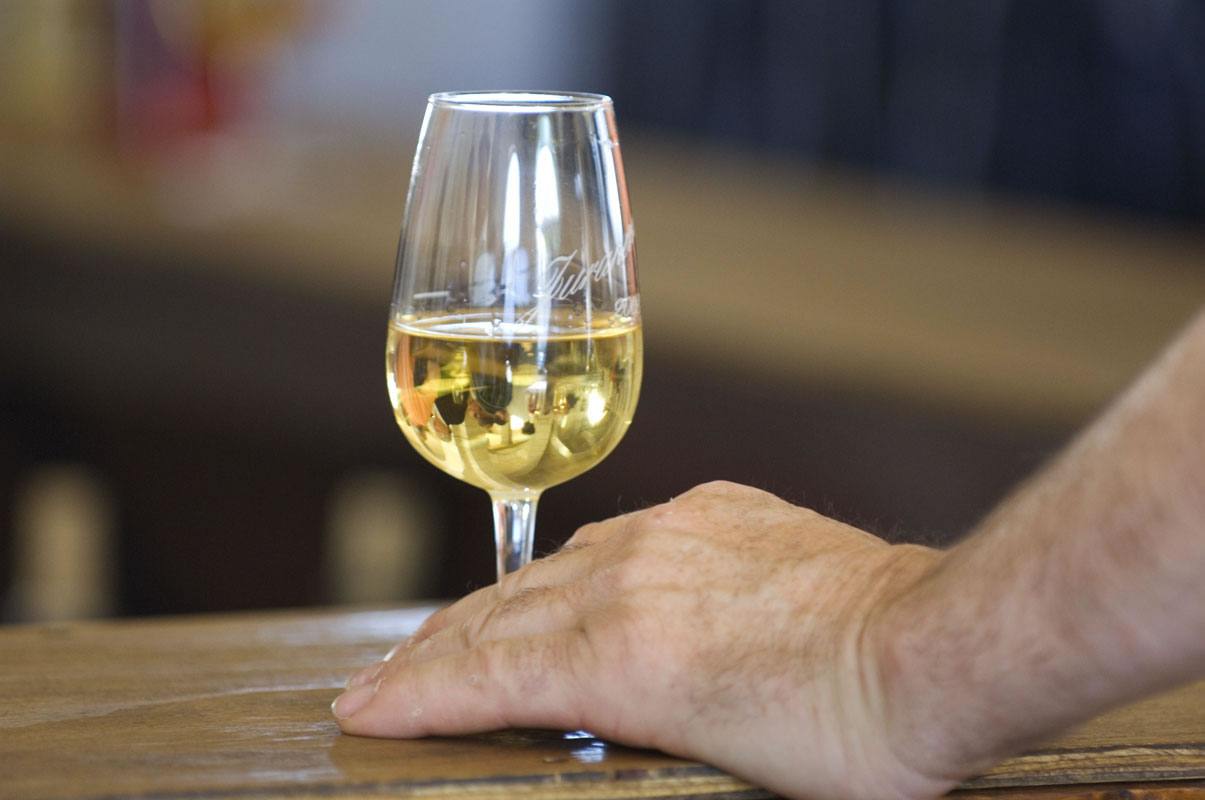 Jurançon wines

The wines are dry white or semi-sweet with excellent character. Here there are no large «châteaux» but vineyards, people and small plots tucked into the bends in the pathways and roads. The grape varieties grown are Petit Manseng and Gros Manseng, offering aromas of peach, pear and vanilla. Served as an aperitif, Jurançon can be paired with foie gras and smoked salmon alike. A wine with a local flavour, the nobility of the land, nurtured with love and care.
The grape harvest is from October to December, the exact date depending on the wines and the wineries. Here there are no large castles, but wineries and men and women who are passionate about winemaking. Jurançon is a wine that can be served for any occasion: it pairs well with foie gras, smoked salmon, cheese, cold meats and desserts.

International Gastronomic Tourist Destination
DISCOVER THE FIVE REGIONS OF DESTINATION