If you could only visit one inland town in the French Basque Country, then it would have to be Espelette.
Espelette ("Ezpeleta" in the Basque language) is a picturesque inland town in the province of Labourd, well known for its dried red peppers, called Piment d'Espelette. Take a pleasant stroll through its streets and enjoy its unique scenery, created by the lovely houses with peppers hanging from their façades and balconies.
The flavour of its peppers has become world famous. Its castle, whose remains date back to the Late Middle Ages, presides over the quarter in which the church stands. The recently restored walls encircling the building give even more beauty to the place. Espelette is a must-visit.
Just a few kilometres away, stand two villages listed as the Prettiest Villages in France, with houses dating back to the 16th and 17th centuries and showing the wealth of the whale and cod fishermen: Ainhoa, a former fortified village founded in the 13th century by Premonstratensian monks, and Sare nestling at the foot of the Rhune massif, with its farms in Labourd, its medieval paving and its oratories.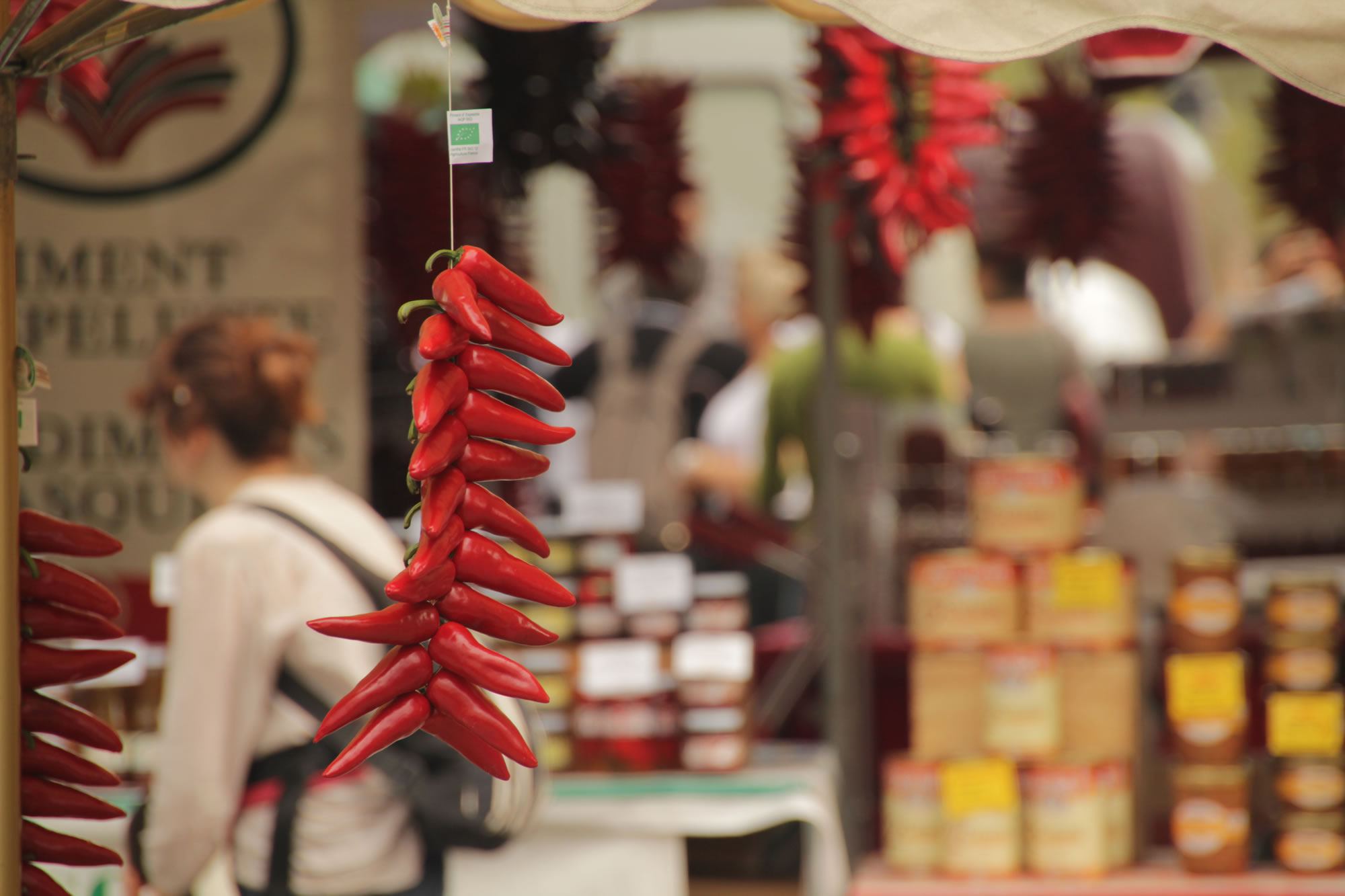 Peppers and much more

Espelette is full of shops and boutiques selling not only the famous peppers but also a whole range of local products such as chocolate and cheese.
The origins of the Espelette Pepper date back to 1650 when a Basque sailor who had been on voyages with Christopher Columbus brought some chili peppers back to the Basque Country. The importance of these peppers in the region is evidenced by the fact that they even have their own festival. The Festival of the Espelette Pepper is held each year during the last weekend in October.

International Gastronomic Tourist Destination
DISCOVER THE FIVE REGIONS OF DESTINATION