Your cover letter: agricultural tradition and quality
Lodosa and Mendavia are in the center of an extraordinary plain in the Ribera del Ebro that forms a triangle of exquisite food quality together with the town of Sartaguda, so much so that Mendavia is the municipality with the most appellations of origin in Spain, with 11.
Mendavia is also a town steeped in history. You can visit the Castillar or Cogote del Hollow archaeological sites, the palatial and emblazoned houses in its historic center or its various religious buildings, including the Church of San Juan Bautista, the Hermitage of the Virgen de la Legarda or the old Granja de Imaz.
The urban center of Lodosa sits between the wall of its Peña and a majestic, calm and wealthy Ebro that draws its meanders around the town. Through the Bridge that made us famous, Lodosa accesses the source of its life: The Irrigation of Lodosa, which extends like a green sea to the horizon line.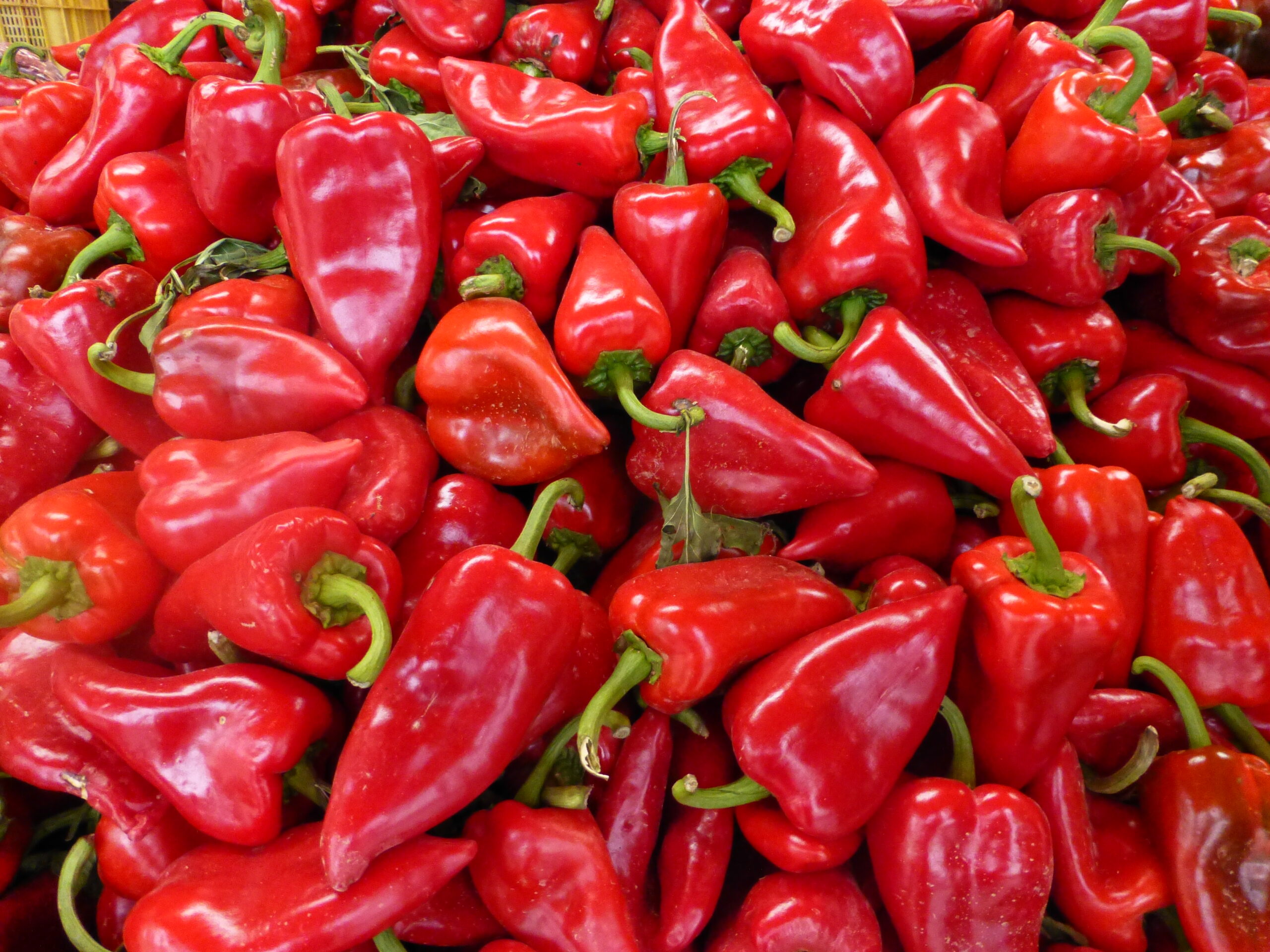 Peppers, vegetables and much more

Lodosa's vegetables are unbeatable (borage, thistle, green beans), its fruit trees but above all its asparagus, artichokes and the unique piquillo peppers, named for their triangular shape, which give rise to the Denomination of Origin "Pimiento del Piquillo". of Lodosa".
All these products are used to make typical dishes such as vegetable stew, baked or chilindrón lamb, sea bream with dried peppers, loin with peppers, snails or the widest range of stuffed piquillo peppers (with meat, hake, cod, etc) Everything, delicious!
Mendavia is on the same line. Among its most recognized products are wines and cavas, pacharanes, quality meats such as veal or lamb, piquillo peppers, asparagus and other vegetables and products from the garden such as thistle, artichoke, borage, garlic or onion. If you want to know all the gastronomic and cultural richness of Mendavia, do not miss the XVI Fair of the 11 Denominations and Quality at the end of July.

International Gastronomic Tourist Destination
DISCOVER THE FIVE REGIONS OF DESTINATION