La Rioja is the name of its wine, but not all the land is dedicated to vineyards.
Part of this Autonomous Community is located on the slopes of the Iberian Mountain Range, with peaks reaching altitudes of more than two thousand metres.
In one of its valleys along the Iregua River, lies the Camero Nuevo, a land of forests, pastures, summits and small valleys, where 13 towns with history, traditions and legends, which centuries ago were grouped together under the denomination of Hermandad de las 13 villas (Brotherhood of the 13 Towns), are located.
It is a territory with an important landscape heritage, in which the colours progressively change in the course of the seasons, from winter white to the brilliant green of spring and the  red and ochre hues of autumn. The river structures this space, from its source in an area that is similar to the glacial environments of the Pyrenees, right up to the cliff of the Peñas de Viguera (Crags of Viguera) and Islallana, where the mountains open out onto the valley.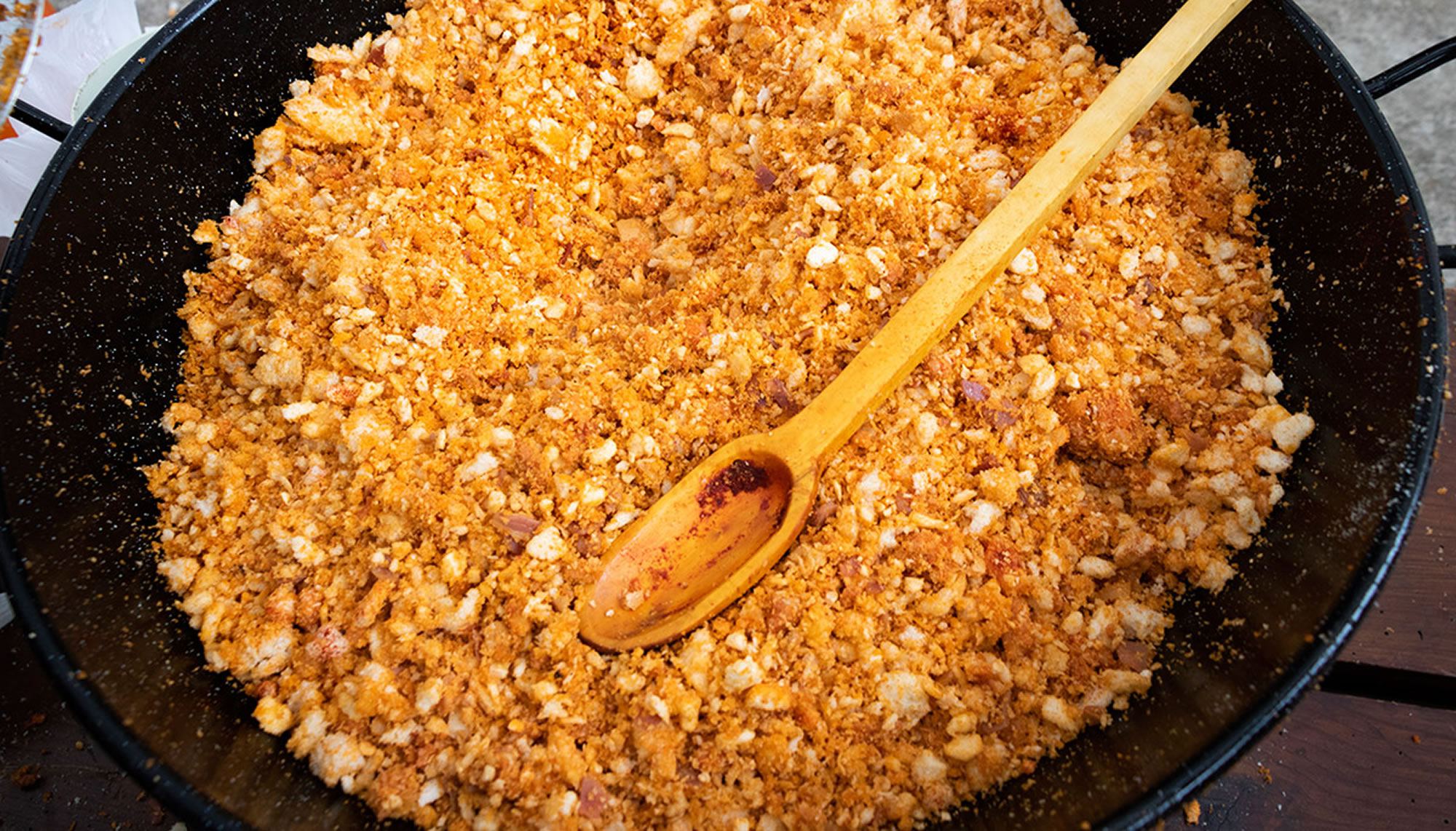 Come and explore this region, learn about its history, breathe in its landscape, enjoy its colours, get to know its people and taste its products. It's sure to surprise you and to leave a good impression.
Migas, the star dish

"Take a frying pan, add oil, breadcrumbs, garlic and paprika pepper, and you'll see what great Migas we'll make between the two of us".  This song-recipe about one of the shepherds' dishes of the Cameros, has maintained the simplicity of making a humble yet tasty dish.

International Gastronomic Tourist Destination
DISCOVER THE FIVE REGIONS OF DESTINATION