Dear parents, have you ever spent long hours looking for the perfect destination for your family holiday? Not too expensive, not too far, with fun activities for your children but a bit of grown-up occasions too… I agree, it's a real headache!
VISITGastrOH! has something to offer for everyone, including the little ones. When you think about it…who said that culture and gastronomy cannot be for kids too?
Here's just a few of the many activities you can do with your family in any season! From Navarra to Bearn via Euskadi, you can discover each region and its culture while enjoying seeing your children learn and explore new sensations.
Take a ride on the little train of Artouste
What better way to start than with a little train ride?
First created to bring the material necessary for the construction of the dam of the lake of Artouste to the workers, the little train of Artouste was then made into a tourist attraction that welcomes thousands of visitors every year.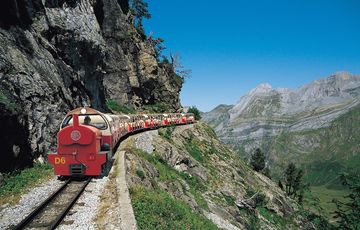 Tchu tchuuu! Climb aboard and enjoy a 50-minute escapade through the mountains of the Pyreneans, beautiful any time of the year. Outstanding views, cute little sheep and charming valleys… no doubt both you and your children will have a huge smile on your faces by the end of the trip!
Unravel the mystery of the castles of Laàs in Bearn
Sherlock Holmes, are you here? If you said "yes" you'll be happy to read the rest !
Not long ago, I discovered a passion for escape games. If you don't know the concept, it's very simple: you have 60 minutes (or more) to escape from the room you are locked in by solving the game's riddles.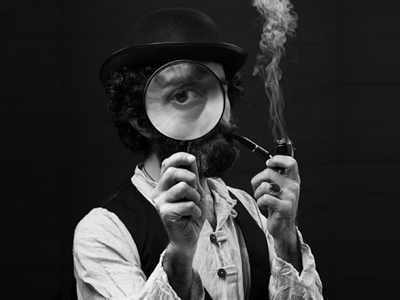 If I have aroused your curiosity, go to the castle of Laàs in Béarn and choose between the two rooms proposed: the world of the wizards or a robbery in the 19th century.
This activity is perfect for children 8-10 years and older, teenagers, parents, grand-parents and all the children at heart.
On the trail of the dinosaurs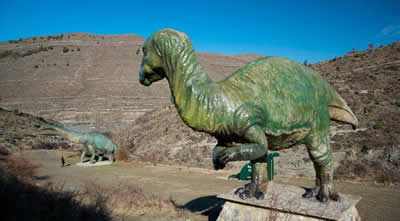 From mystery to history, let's go see the dinosaurs!
I bet you didn't expect that. But it's real! During 60 km, you can go back 250 million years and walk along the dinosaur trail in la Rioja. Discover fossils of all kinds and step into more than 1400 different footprints. A piece of advice, though… put on your best walking shoes!
Small and big Jurassic Park fans, present or future paleontologists, this one is a guaranteed family fun time!
http://www.spainisculture.com/en/rutas_culturales/ruta_de_los_dinosaurios.html
Don't miss out on wine cellar visits
Oenology and wine tastings may be reserved to the grow-ups, but nature and culture sure isn't.
In the Aldeanueva de Ebro, children are invited to discover the vineyards and the secrets of winemaking. While you enjoy the cellars and a tasting of the delicious world-renowned La Rioja wines, the little ones will enjoy a special trail to discover how rabbits make their burrows and observe insect hotels!
You want to know the best part? Even the kids can enjoy a tasting of their own.. with grape juice!
More info: https://lariojaturismo.com/en/servicio-turistico/uvas-y-vino/45fe2ffe-3c57-4e4c-b27e-6c49569e0dbd
Discover the enchanted forest of Navarra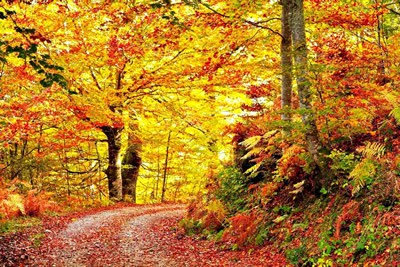 Now it's time to dive into the magical land of the enchanted Iraty forest. This forest straddling Navarra and the French Basque Country is one of the largest beech forests in Europe. It is famous for its lusty foliage all times of the year but it's in the Fall that it really shows its true colors.
Reconnect with nature with a nice family walk. Or why not opt for a fairy-tale-like horseback ride?
In winter, your kids will have a blast snowshoeing and playing in the snow.
After this wonderful break from city life, make sure to check out all of the other wonderful activities Navarra has to offer, from the Witches' Museum to the Royal Palace of Olite.
​​https://www.visitnavarra.es/en/irati-forest
An immersion in the farm-museum of igartubeiti
Now that everyone has had a good rest, it's time to test your senses and for that I'm taking you on an immersive tour of the Igartubeiti farm-museum.
Just imagine…You're with your family in a farm of the Spanish Basque country, you create your own soap, visit the farm, discover the aromatic herbs and taste artisanal products while making your children happy! Well, that's exactly what this activity is all about.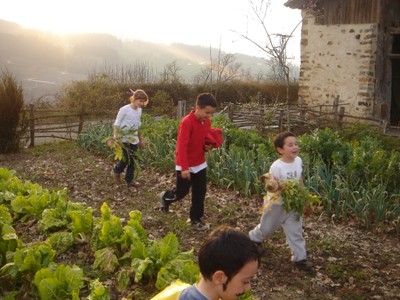 Let's be honest, even if it's mainly aimed at children, I'm sure you'll have a blast too.
The farm is less than an hour away from Bilbao and San Sebastian by car. A great opportunity to enjoy some family time without spending the day on the road.
https://www.igartubeitibaserria.eus/en?set_language=en
Become a chocolate maker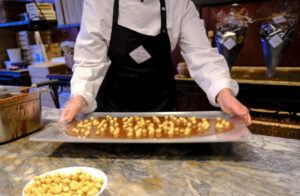 Finally, here's a piece of paradise for young and old chocolate lovers: the chocolate workshop near Saint-Jean-de-Luz in the Pays Basque.
You will learn everything there is to know about chocolate, you will have a view of the production premises and of course you will be able to taste the specialities of the house!
Do you find it too basic? Don't worry, I haven't told you everything yet!
If your children are artistic, they can express their talent by painting chocolate fish with cocoa butter or making wonderful chocolate bunches (if they don't eat it all first!) .
If your children are big fans of Charlie and the Chocolate Factory, they'll surely enjoy the opportunity to become tiny chocolatiers themselves.
https://www.atelierduchocolat.fr/fr/
If you have stars in your eyes at this very moment, then I have succeeded in my mission to give you a good time today. Stay tuned for tips on the best couple getaways for your next vacation in the land of sensory thrills!
See you soon!