Going to a museum means mixing culture and discovery of a subject while engaging and marvelling people.
Personally, I love making lists of all the museums to visit when I discover a new destination (spoiler alert…I never have time to see everything). Please tell me I'm not the only one !
For those of you who share this passion with me, I've taken the work out of your hands and prepared a list of the best museums to visit when visiting VISITGastrOH! (trust me, it was hard to choose).
Discover the secrets of regional products, the way of life of another era or even the urban legends of the past, the choice is now yours.
Musée Guggenheim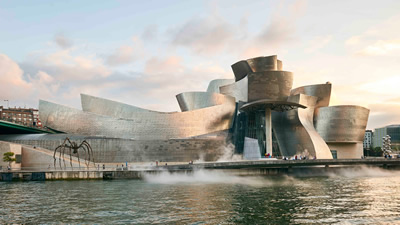 If you're coming from abroad, you might choose to land in the city of Bilbao, where the region's main international airport is located. Whether you are just cruising by Bilbao or staying a few days to enjoy the city to the fullest, there is no way you can avoid a visit of the Guggenheim museum. A staple of Bilbao, it is recognized around the world as an iconic architectural masterpiece of the 20th century.
You can just enjoy a walk and photoshoot session outside the building, or spend a few hours wandering its numerous exhibition rooms. It's the perfect plan B on the event of a rainy day.
Host to an endless number of wonderful modern and contemporary exhibits, this museum offers 9000 m2 of art and culture, as well as many activities for all generations. These include an architecture laboratory, creative and artistic sessions, guided tours of varying lengths, art workshops for babies and group brainstorming sessions.
Most of the exhibitions only last a few months, so you can enjoy a different experience every time you come!
https://www.guggenheim-bilbao.eus/en
Museo san telmo

About an hour away, another architectural jewel is home to a beautiful museum. Embedded in the Urgull hill in the old part of San Sebastian's city centre, it is the perfect place to learn more about Basque culture in a lively and interactive way.
During your visit, you will have the opportunity to learn more about the Basque society and identity through various archaeological, ethnographic, artistic and documentary exhibitions.
Among the permanent exhibitions, you can choose between a journey through the site's history, an exploration of the key events that shaped Basque culture and history, or a review of the challenges faced by the Basque society throughout the years, or an historical art exhibit, among many others . But if you've got more stamina than me, you can also go on a cultural spree and do them all in one go!
For a full immersion into Basque culture, check out my article with a list of the best ways to experience the Basque region like a local.
Witches' museum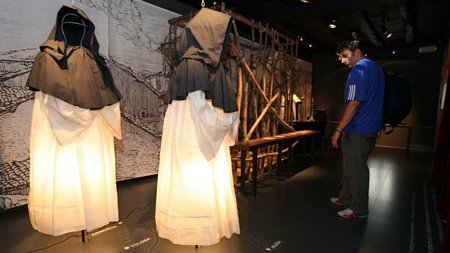 As you probably know, Spain has been the theatre of one of the most bloody witch-hunts in history – a period in time between the 15th and 19th century where the Inquisition judicial institution worked to combat heresy by any means. As a result, a number of Witches' museums (or Museos de las Brujas) can be found throughout the country, documenting the events, practices and legends of that period in history.
At the beginning of the 17th century, Navarre and its surroundings experienced a particularly intense period of witch-hunting during which fear was present in all the inhabitants of different villages.
The Witches' Museum of Zugarramurdi in Navarre is a testimony to these dark times, a tribute to the victims of this persecution. It carries out a sort of duty of remembrance while re-establishing the truth about the daily life of "witches" at the time. It is located in a former hospital in the town, adding to the spookiness of the visit.  If you are a fan of legends, mythology and unusual history, everything leads me to believe that this is the museum for you.
This museum is complemented by a visit to the Zugarramurdi cave, a perfect adventure for those who are not afraid of a little scare.
http://www.turismozugarramurdi.com/seccion/turismo_museo_de_las_brujas/
La casa encantada

From witches to enchantments, the casa encantada (enchanted house) offers its visitor a trip back in time to the 18th century.
The permanent exhibition is spread over the ground floor and three upper floors where you will pass through the stables, the bedrooms, the kitchen and the rooms dedicated to hygiene.
In addition to admiring its 18th century baroque architecture, you can discover all kinds of domestic objects from that time that take you back to a way of life so very different from today, making it a fun experience for adults and children alike.
Located in the palace of the Marquis of San Nicolas in Briones in the region of la Rioja, the museum also hosts several temporary exhibitions throughout the year.
.http://www.museodelarioja.es/lacasaencantada/
Vivanco Museum

Alright people, I've been trying to give you a break from all the eating and drinking you will do on your trip here, but it's time to get back to business. Afterall, gastronomy is culture too!
Since we're already in Briones, La Rioja, let's stop by the Vivanco Museum of Wine Culture.
This fascinating museum belongs to the Dinastia Vivanco Foundation and offers a wide range of experiences such as wine tastings, conferences and an oenological shop. During your visit you will have access to more than 4000m2 devoted to valuing the relationship between man and wine over 8,000 years of history through several permanent and temporary exhibition rooms, an extensive library, beautiful gardens, and vineyards with many varieties of grapes.
In the permanent exhibition, you will find numerous wine-making tools, objects that belonged to the Vivanco family, as well as detailed explanations on the origin of wine, its symbolism, its history, its harvest and its production. The visit does not end there, as you also have access to other themed rooms where you will learn, for example, how barrels, corks and even bottles are made in order to preserve wine.
Finally, the wine testing experience will teach you all there is to know about the colours and aromas of wine, as well as provide how to serve and drink it. And if you'd like to take some of the wineries' delicious wines or some souvenirs back with you, make sure to stop by the oenological shop on your way out!
https://vivancoculturadevino.es/en/
Cooperative cellar of Gan
On the other side of the border, in the French Province of Béarn, the unique Jurançon wines are made. There are many great wineries you can visit but the Cooperative Cellar of Gan will take you on a full guided tour of the entire production process, from growing to bottling. Here you will be shown and explained each step, till this DOP certified wine variety has no more secrets for you!
And of course you will be treated to an extensive tasting of the Jurançon wines from their very cellar.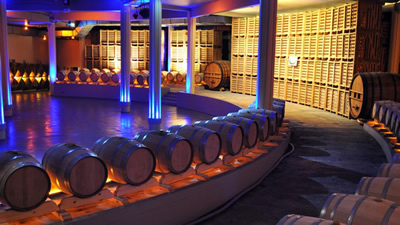 This place has been voted number one tourist site in Béarn and the most visited company in Aquitaine, so if you are passionate about viticulture or even just curious to taste these peculiar grapes, this is a stop you'll want to add to your trip.
https://www.cavedejurancon.com/la-cave/visite-de-la-cave.html
The Museum of Pastoralism and Cheese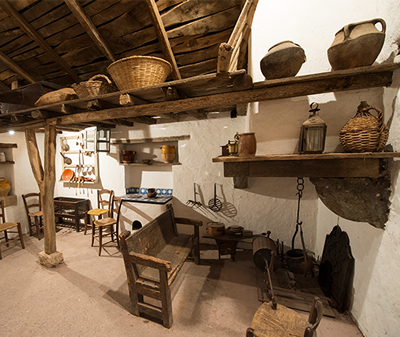 You know what goes great with wine? Cheese!
Located about 45 minutes by car from Biarritz and Saint Jean de Luz, this museum is the ideal place to learn about the region's ancestral cheesemaking tradition while immersing yourself in the local culture.
Visit the house of the shepherd Joanes, entirely reconstructed with traditional materials, and listen to him talk about the secrets behind the making of the Agour cheese (twice voted best cheese in the world). Next to the museum, a little shop offers all sorts of delicious local products, from cheeses and ice cream to local gin!
https://agour.com/fr/content/13-le-musee-du-pastoralisme-et-du-fromage-agour
Truffle museum
The truffle mushroom is famous in both its black and white versions for its strong aroma and taste. Just a hint of truffle in a dish is enough for you to fully enjoy its strength. This highly sought-after product is at the centre of many stories and holds many secrets. This is why this museum in the Tierra Estella region of Navarre aims to promote the truffle mushroom (also known as the black diamond of the kitchen) through various activities.
Throughout the visit, you will of course have the opportunity to enjoy a generous tasting, accompanied with local artisanal drinks, but also discover the history of the truffle, its characteristics, its collection and how to cook it. Many other activities are offered to complement the museum visit, most of which are suitable for all ages. Why not take a guided tour from the museum to the truffle plantations, or enjoy a bike ride in the area?
The mill of Candau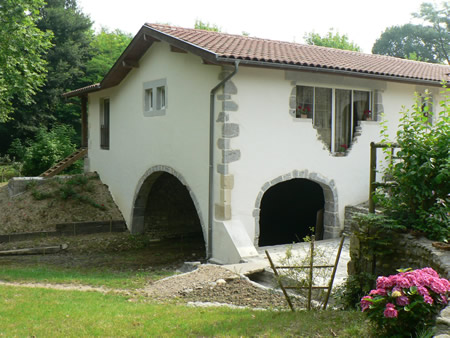 Not far from the Agour museum, here's a relaxing experience in an idyllic spot between Pau and Bayoone.
The watermill of Candau was built in the 16th century and worked tirelessly for centuries, milling grain for the local population until 1958 where it was abandoned. In 2008, it was entirely restored using sustainable solutions and it resumed its operation, now milling the wheat used to make the irresistibly heavenly french bread and baguettes.
It is open to visitors wishing to learn more about the wheat milling process and history, the life of the past, the tools used, and the functioning of the watermill.
Put yourself in the shoes of a real miller for a couple of hours then enjoy a delightful walk by the waterstream all the way to the Gave river.
http://www.moulin-de-candau.com
The chocolate museum
You could be sure I'd leave the best for last! Whether you have a sweet tooth or not, no gastronomic journey is complete without a tour of the Chocolate Museum.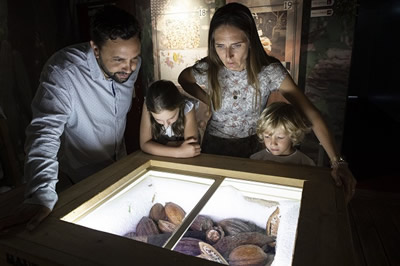 For an hour and a half, the chocolate workshop in Bayonne invites you to rediscover chocolate, from the cultivation of cocoa trees to the manufacturing process.
This children-friendly discovery tour will allow you to see the chocolate craftsmen at work in the "lab" but also to discover which machines were used for production throughout history. It is the perfect opportunity to discover the secrets of chocolate and its production, but also to come and taste it, as each visit to the museum ends with a well-deserved tasting.
https://www.atelierduchocolat.fr/fr/page/2-le-musee-du-chocolat
Museums are fun and interesting, but there is so much to see in VISITGastrOH!, and even if everything is close by, I know it's hard to fit everything into one trip, So if your days are counted and you have to make a choice, let me make it easier for you with this selection of Top 5 cultural Musts – as per the popular vote!