Syndicat du Piment d'Espelette AOP
(ESPELETTE)
Come and discover our 100 m² space dedicated to Espelette pepper. This Espelette AOP chilli pepper interpretation center will allow you to discover its origins, its history, its terroir, its life cycle but also its characteristics: an invitation to find out what makes our spice such a remarkable spice!
You will also find in this center a projection space with a playful 15-minute video that will delight young and old.
You can finish with an organoleptic analysis that will awaken your taste buds and leave with many recipes.
Pintxos tasting: Every Wednesday at 11:30 a.m. by local cooks (from mid-June to the end of September)
Children's area
An essential place during your visit to the Basque Country and Espelette!
Accessibility: Disabled-friendly
Experiences: Experience A.O., Gastronomic activity, Route
Type of company: Farmers, Cattle farmers and other producers, Interpretation Centre
Opening Hours
Monday: 10am-1pm – 2-5.30 p.m. h
Tuesday: 10am-1pm (low season) 10am-6.30pm non-stop (high season) – 2pm-5pm (low season) h
Wednesday: 10am-1pm (low season) 10am-6.30pm non-stop (high season) – 2pm-5pm (low season) h
Thursday: 10am-1pm (low season) 10am-6.30pm non-stop (high season) – 2pm-5pm (low season) h
Friday: 10am-1pm (low season) 10am-6.30pm non-stop (high season) – 2pm-5pm (low season) h
Saturday: 10am-1pm – 2-5 p.m. h
Sunday: Closed – Closed h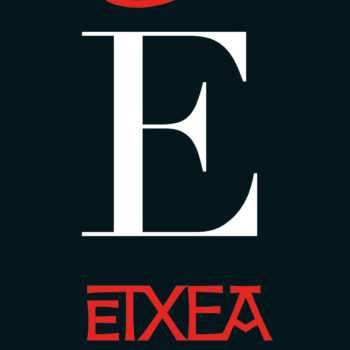 Address
25 merkatu plaza
64250 Espelette , Pyrénées-Atlantiques , FR