Hôtel Le Port Neuf
Bayonne
In the heart of the old town of Bayonne, the Port Neuf hotel enchants with its charm and historic atmosphere.
Our hotel offers all modern comforts. You will stay in one of its six rooms with contemporary decoration, enhancing the interior of this timeless building. The attentions of the owner Léon, will satisfy the most demanding.
We serve a hearty continental breakfast made up of fresh products.
Access to the reception is through our small bar. This typical place, with accents of the Basque Country, will be a glass of wine, carefully selected, under the arches of the terrace dating from the 18th century.
It is ideally located in a pedestrian shopping street, between the old Gothic cathedral and the Town Hall of Bayonne. You have direct access to the luggage drop-off/stops a few minutes from the rue des Gouverneurs and to paid and secure public car parks ("Champs de Foire" or "Glacis" car park).
As the building is listed, we remind our guests that access to the rooms is via a narrow staircase worthy of a building steeped in history, we do not have an elevator.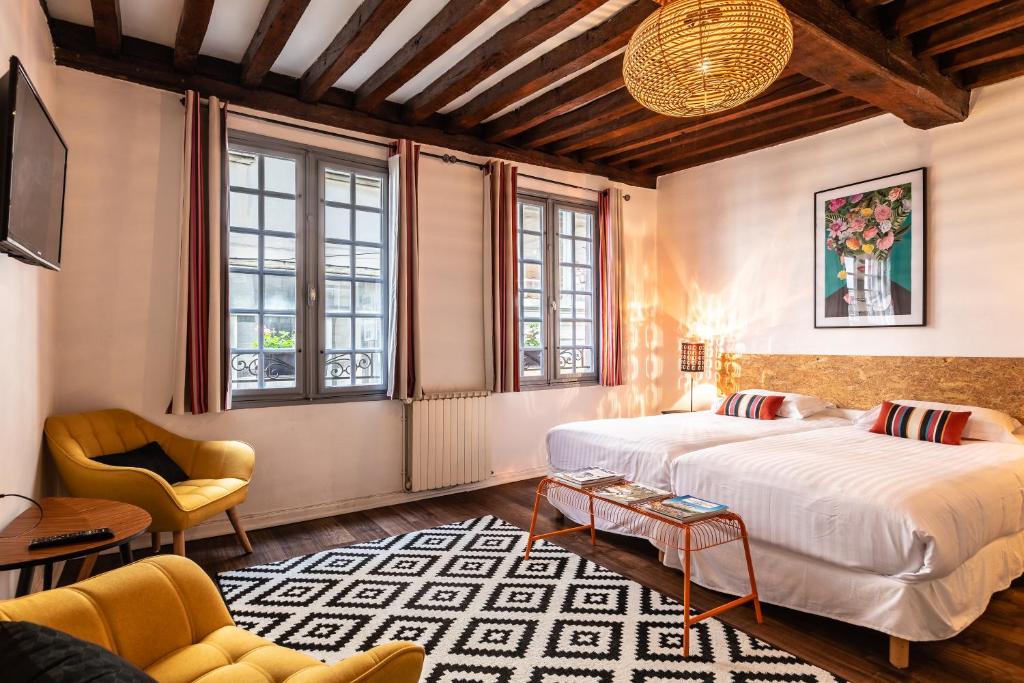 Address
44 rue Port Neuf
64100 Bayonne, Atlantic Pyrenees, FR