MAHER Restaurante-Hotel
(Cintruénigo)
RESTAURANT: To define yourself is to limit yourself. After 50 years, we have decided to unlearn, question ourselves and stay only with what maintains the essence of what we ARE. 3 concepts, based on temporality, a culinary story that breaks the monotonous customs:
– Mahercooks: We suggest you taste, share and experiment.
– Martiné54: For wandering travelers, we offer what we would like to find in a restaurant on the road.
– La T3rcera Vía: A two-way dialogue between you and our kitchen team.
HOTEL: Maher welcomes travelers with the same spirit with which it was born more than 50 years ago. Offer a close and familiar style of accommodation.
Technology applied to sustainable management, design and furniture according to the service of a contemporary hotel, and a warm and welcoming atmosphere based on small details.
Accommodation facilities: Bar / cafeteria, Car park, Restaurant
Category: 3 stars
Facilities: Accommodation, Car park, Terrace
Type of accommodation: Hotel
Type of cuisine: Signature / Market cuisine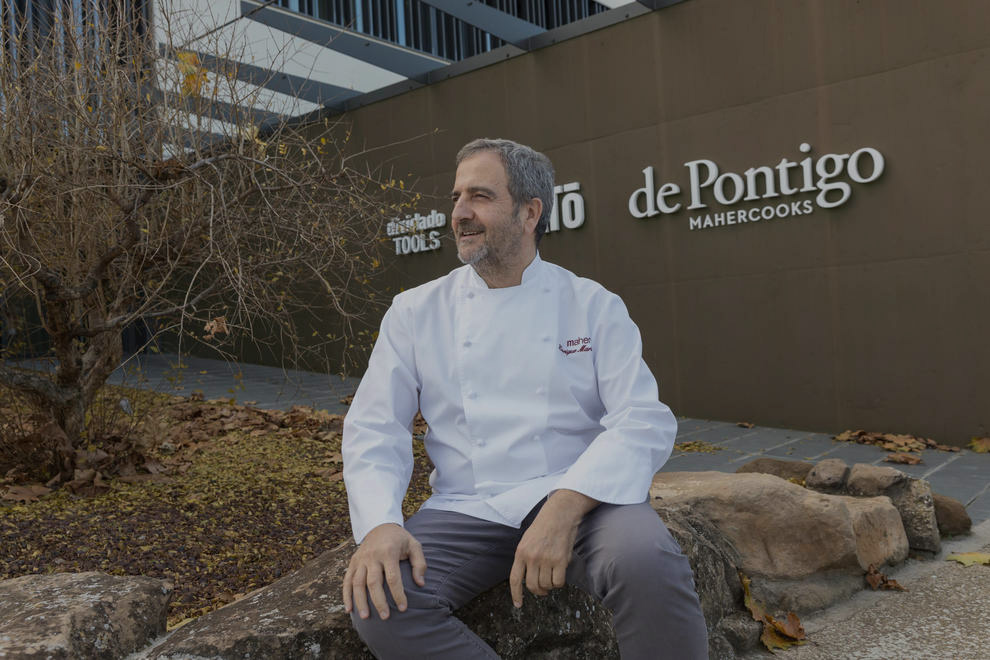 Address
Calle Ribera, 19
31592 Cintruénigo, Navarre, ES