Bodegas Irache
(Ayegui)
Under the architectural influence of the Irache Monastery, the cellar's aging warehouse was built in the 1990s. A spectacular space made up of imposing columns topped by semicircular arches that have led some connoisseurs to call it "the cathedral of wine".
The wine fountain: An obligatory stop for pilgrims, the Irache wine fountain sees nearly two hundred thousand faithful pass by every year, quenching their thirst, just as walkers did ten centuries ago in the old hospital of the Irache Monastery. .
Every day the fountain is filled first thing in the morning with our young red wine and thus we wish all the pilgrims a good journey.
Experiences: Gastronomic activity, Wine experience
Route to which it belongs (Eat): Route The Flavors of the Road to Santiago, Wine destination
Type of company: Farmers, Cattle farmers and other producers, Winery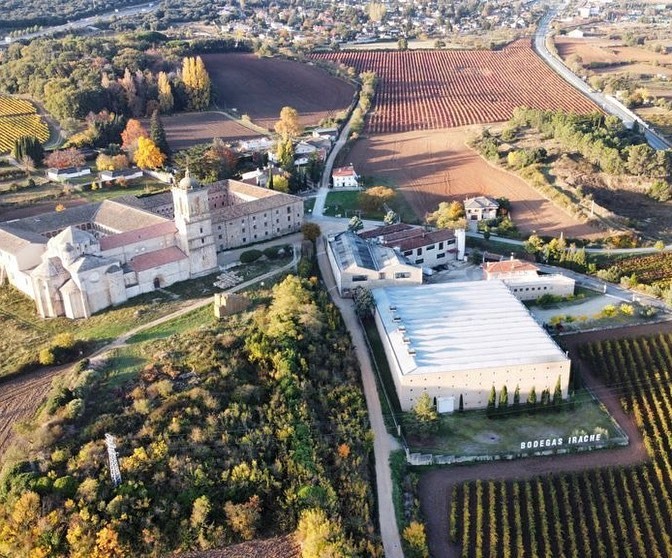 Address
Monasterio de Irache, 1
31240 Ayegui, Navarre, ES