Casa Masip Restaurante
(Ezcaray)
The restaurant was born in August 1995 due to concerns about Pedro Masip's cuisine, inspired by his mother Vicenta Pérez, a great cook and the lung of Masip.
It is located on the ground floor of the hotel (220 m2) with capacity for 80 people. Its decoration is typical of the area, a cozy atmosphere with wooden floors, stone walls combined with smooth dirty white and mauve walls with a modern touch and a garden terrace, which fill the stay of its guests with charm, thus serving to that other demand of its clients who like to enjoy gastronomy and a different setting.
Masip Restaurant offers a menu, tasting menu, weddings, family reunions, etc., as well as meals or conventions for companies in private rooms.
The Restaurant closed on Mondays for weekly rest, except August, holidays and long weekends. At night from Sunday to Thursday also closed.
The Bar closed on Wednesdays for weekly rest, except July, August, holidays and eves.
Awards: 1 Repsol Sun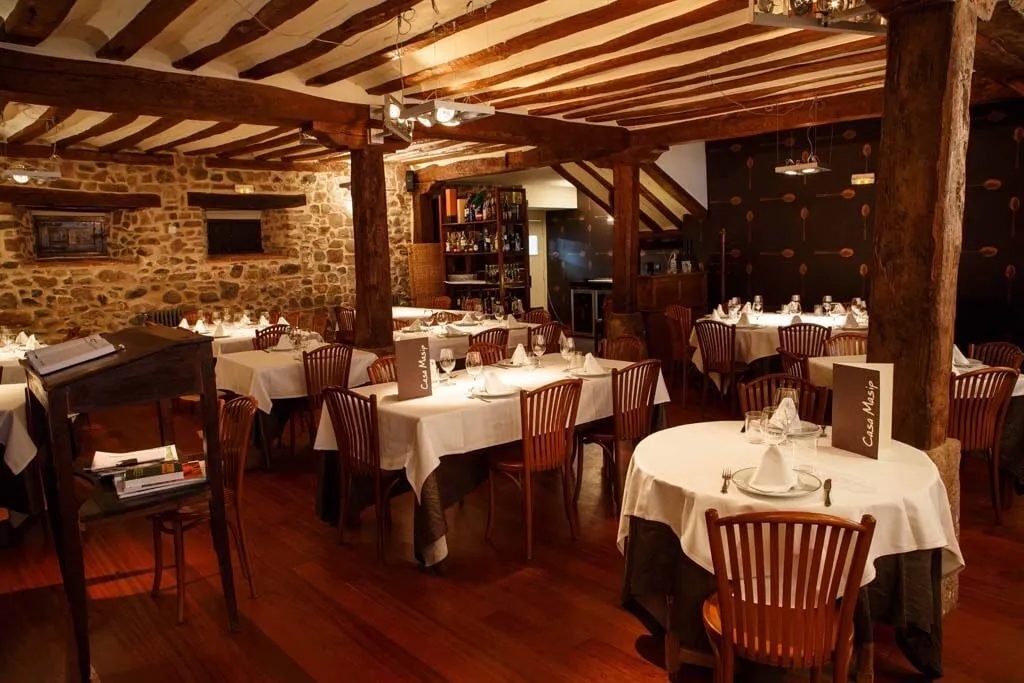 Address
Avda. Academia Militar 4 y 6
26280 Ezcaray, La Rioja, ES