CARAVINAGRE Bar Gormet Café (Hotel Maisonnave)
(Pamplona)
It is located next to the reception and offers a varied assortment of pintxos, sandwiches, sandwiches and mixed dishes.
At sunset, you can savor our variety of excellent quality coffees, infusions and drinks prepared by Javier Ferrer and his team.
It enjoys a cozy atmosphere shared by hotel guests and residents of the city who find this cafeteria an endearing place.
Accessibility: Disabled-friendly
Facilities: Disabled-friendly
Opening Hours
Monday: 8:00 – 23:00 h
Tuesday: 8:00 – 23:00 h
Wednesday: 8:00 – 23:00 h
Thursday: 8:00 – 23:00 h
Friday: 8:00 – 23:00 h
Saturday: 8:00 – 23:00 h
Sunday: 8:00 – 23:00 h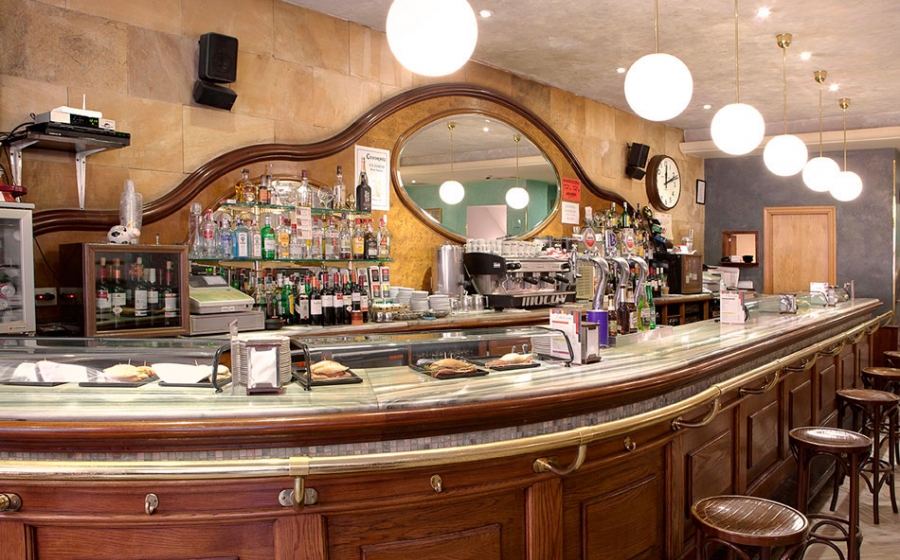 Address
Nueva, 20 Bajo
31001 Pamplona, Navarre, ES