BODEGAS OJUEL
(SOJUELA)
From the beginning, Ojuel defended organic farming, not because it was fashionable but because of principles.
NATURAL AND SUPPURATED WINES.
Our wines reflect an active listening to nature, valuing an area and seeking the expression of the terroir with minimal intervention.
Wines with a low carbon footprint and natural (without added sulphites).
We recover traditions, an artisanal way of elaborating, manually, recovering and maintaining minority varieties, century-old vines.
Passion, enthusiasm and care in every step. Manual labeling and bottling. Humble facilities with great soul and best wines.
traditional wines
Old-fashioned wines, without added yeasts, without even the addition of tartaric, harvested by hand, pressed in a manual press.
Organic wines with a low carbon footprint
Organic fertilizer (copper and sulfur) as a pest management method, as was done in Roman Hispania times. Minimal intervention so that the wines express the terroir and the soul of the area.
Ethnographic wines
Investigating and recovering varieties and methods of our great-great-grandparents, such as the 'Supurao' wine, an ancestral, unique, unrepeatable wine.
PERSONALIZED VISITS
Experiences: Experience A.O., Experience Eco, Unique experience, Wine experience
Type of company: Farmers, Cattle farmers and other producers, Winery
Opening Hours
Monday: Specify visit – Specify visit h
Tuesday: Specify visit – Specify visit h
Wednesday: Specify visit – Specify visit h
Thursday: Specify visit – Specify visit h
Friday: Specify visit – Specify visit h
Saturday: Specify visit – Specify visit h
Sunday: Specify visit – Specify visit h


Closing periods: NO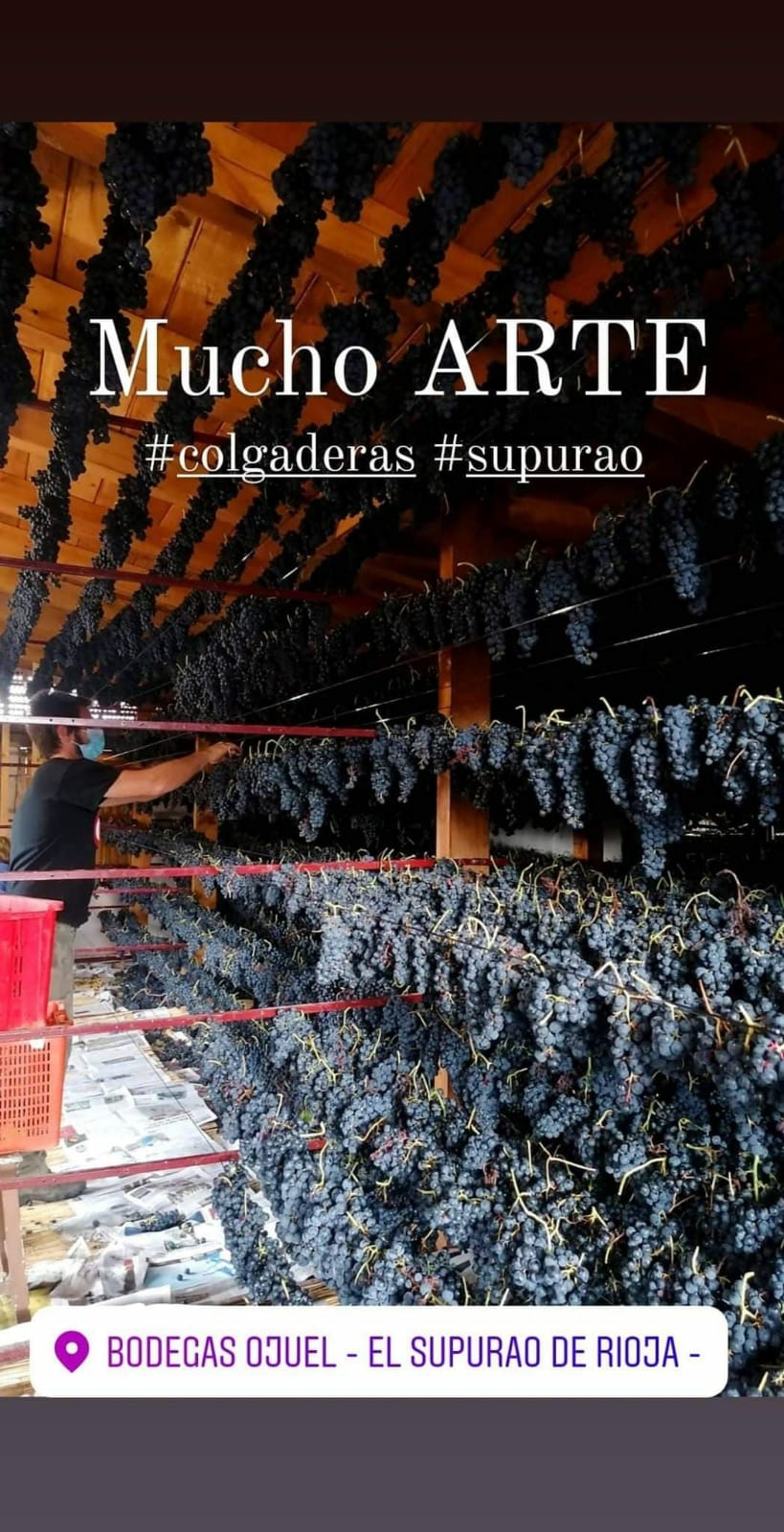 Address
Calle Mayor nº49
26376 Sojuela, La Rioja, ES