Loreztia boutik expo
Bayonne
A beekeeper jam maker in the northern Basque Country, a craftsman passionate about his profession, Jacques Salles founded his house specializing in hive products and created the Loreztia brand: "flower sweets" in Basque.
All our honeys are harvested in the Basque Country and in the Landes.
Our jams and fruity sauces are cooked in copper cauldrons, reduced in sugar in order to highlight the flavor of the fresh fruit, they contain 70% fruit, cane sugar and always a hint of honey!
Loreztia Boutik'Expo is both an immersion in the world of the bee and an interactive space: you will find a playful exhibition called "Man and the bee in the Basque Country over the centuries", a corner of awakening reserved for budding beekeepers, tasting and sale of all our products.
Accessibility: Disabled-friendly
Experiences: Gastronomic activity, Route
Type of company: Farmers, Cattle farmers and other producers, Museum of gastronomy
Opening Hours
Monday: 10am – 6:30 p.m. h
Tuesday: 10am – 6:30 p.m. h
Wednesday: 10am – 6:30 p.m. h
Thursday: 10am – 6:30 p.m. h
Friday: 10am – 6:30 p.m. h
Saturday: 10am – 6:30 p.m. h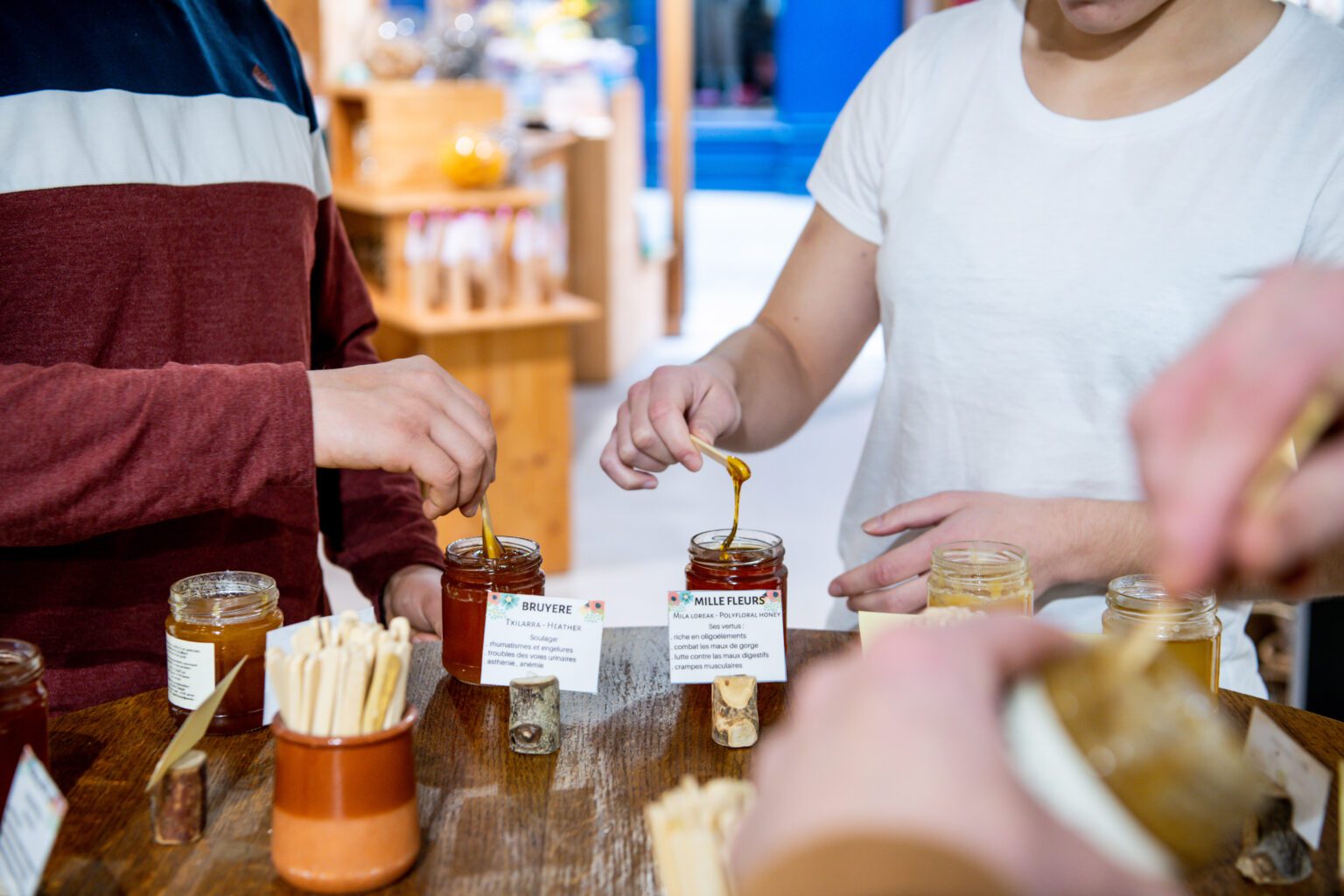 Address
58 rue d'Espagne
64100 Bayonne, Pyrénées-Atlantiques, FR