ART'ZAIN
IRISSARRY
ART: cooking, the art of receiving, of setting a beautiful table, a beautiful plate.
ZAIN: guardian, OSPITALEA, right next door is our guardian and protects us with his imposing presence.
ARTZAIN : shepherd in Basque, chef Henri AMESTOY's tribute to his father.
This name, a mixture of its history AND its passion for cooking, is an invitation to push the door of this building located in a charming village in the interior Basque Country.
Between stones and exposed beams, you will discover a locavore cuisine, it is traditional and inventive at the same time. The chef is committed to promoting local producers who supply him according to the rhythm of the seasons. From Irissarry to Aldudes, via Armendarits, Ilharre, Arneguy….. the suppliers are selected in an area as close as possible to the restaurant.
Bib Gourmand Guide Michelin France Etoile Verte Guide Michelin France 2021, Guide Le Fooding and Gault et Millau
Facilities: Disabled-friendly, Terrace
Opening Hours
Wednesday: 12:00 p.m. – 8:45 p.m. h
Thursday: 12:00 p.m. – 8:45 p.m. h
Friday: 12:00 p.m. – 8:45 p.m. h
Saturday: 12:00 p.m. – 8:45 p.m. h
Sunday: 12:00 p.m. – 8:45 p.m. h


Closing periods: 3 weeks in February-March, 1 week in early July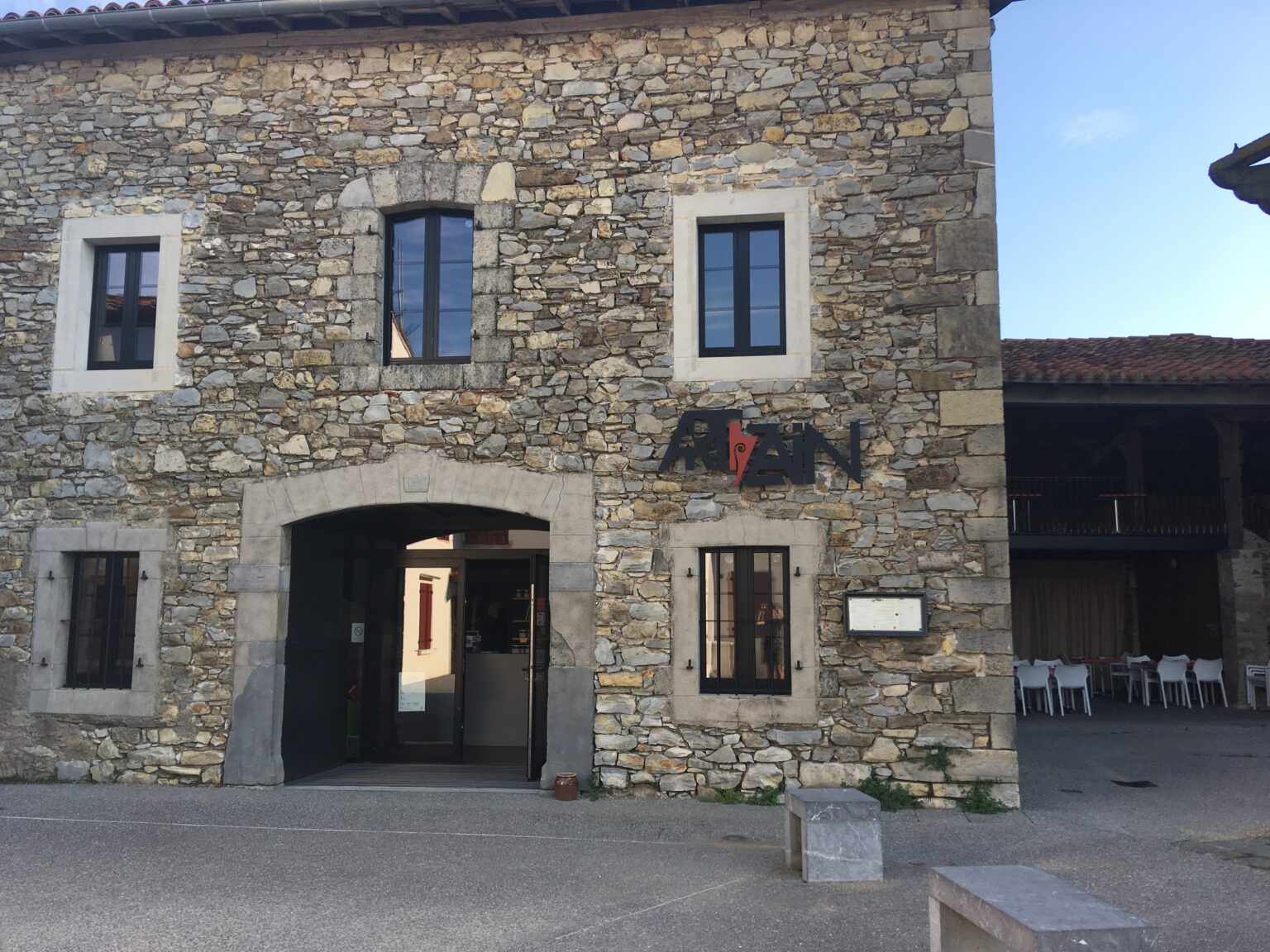 Address
LE BOURG
64780 Irissarry , Pyrénées-Atlantiques , FR