THE GRILLED LAUREL Restaurant
(LOGROÑO)
At number 16 Calle Laurel in Logroño, Txebiko has created La Brasa de La Laurel, a gastronomic space in which quality and proximity products take on great prominence thanks to the traditional and authentic grill fire. There he has his friend and partner Miguel Martínez-Losa.
Miguel, as head chef of La Brasa de la Laurel, inspires his guests with the products of the Riojan garden that he grows himself, as well as a selection of meat and fish, all prepared on the authentic grill, preserving the flavor of the tradition and taking advantage of the innovations of contemporary cuisine.
«Vegetables, meat, fish, desserts… the magic of fire is transformed into a pleasure for the senses.«
Thanks to the opinion of our clients, qualified by Tripadvisor as one of the best restaurants in Logroño.
Opening Hours
Monday: 13:30 - 15:45 – 20:30 - 22:45 h
Tuesday: Closed h
Wednesday: Closed h
Thursday: 13:30 - 15:45 – 20:30 - 22:45 h
Friday: 13:30 - 15:45 – 20:30 - 22:45 h
Saturday: 13:30 - 15:45 – 20:30 - 22:45 h
Sunday: 13:30 - 15:45 – 20:30 - 22:45 h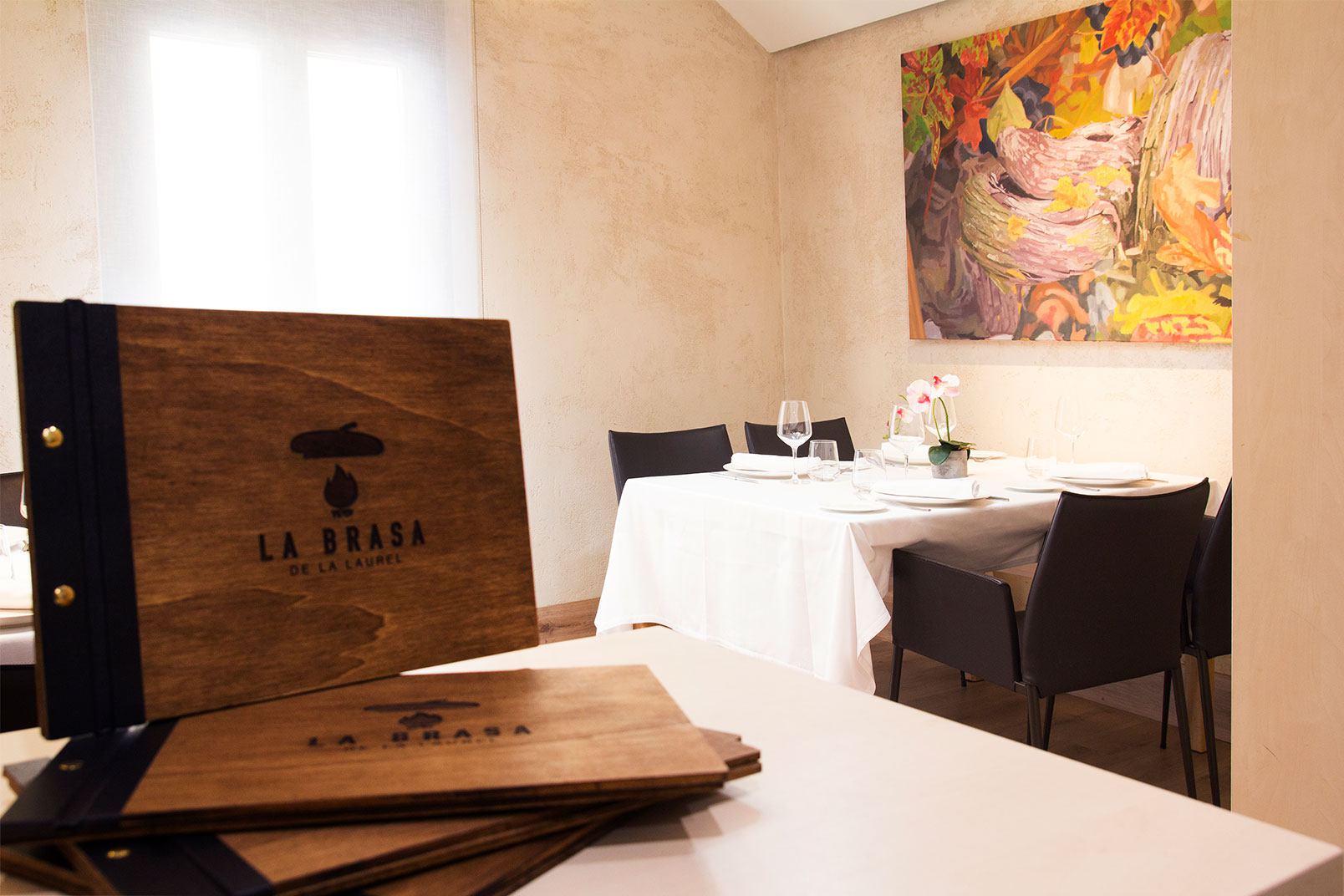 Address
16 Laurel Street
26001 Logrono, The Rioja, ES