CIUDAD DE NÁJERA Hostal
(NÁJERA)
Newly built two-star hostel opened in 2004. We are located in a privileged way in the old town of Nájera, in the heart of the Camino de Santiago, within the Route of the Monasteries.
Our hostel has 8 rooms, all with air conditioning, Wi-Fi internet connection and television. It also has a room for nine people, as well as a garage for motorcycles and bicycles.
The hostel is located in the old town of Nájera. Nájera is located in the Rioja Alta, on the banks of the Najerilla River, which crosses it and divides it into two parts. Both banks are linked by a footbridge and a stone bridge, successor to the one built by San Juan de Ortega in the 12th century. The Monastery of Santa María la Real de Nájera is one of the most emblematic places in La Rioja because, in addition to its artistic values, it is a faithful reflection of the historical importance of this area as the seed of the Spanish kingdoms during the medieval centuries.
The Route of the Monasteries around San Millán de la Cogolla or Valvanera is an essential visit to the origins of Spanish and Euskera. Equally essential are visits to the monumental complexes located around the Camino de Santiago, as in Cañas, Santo Domingo de la Calzada or Nájera itself.
Accommodation facilities: Air conditioning, Free WIFI
Category: 2 stars
Opening Hours
Monday: 10:00 – 20:00 h
Tuesday: 10:00 – 20:00 h
Wednesday: 10:00 – 20:00 h
Thursday: 10:00 – 20:00 h
Friday: 10:00 – 20:00 h
Saturday: 10:00 – 20:00 h
Sunday: 10:00 – 20:00 h


Closing periods: From December 20 to January 1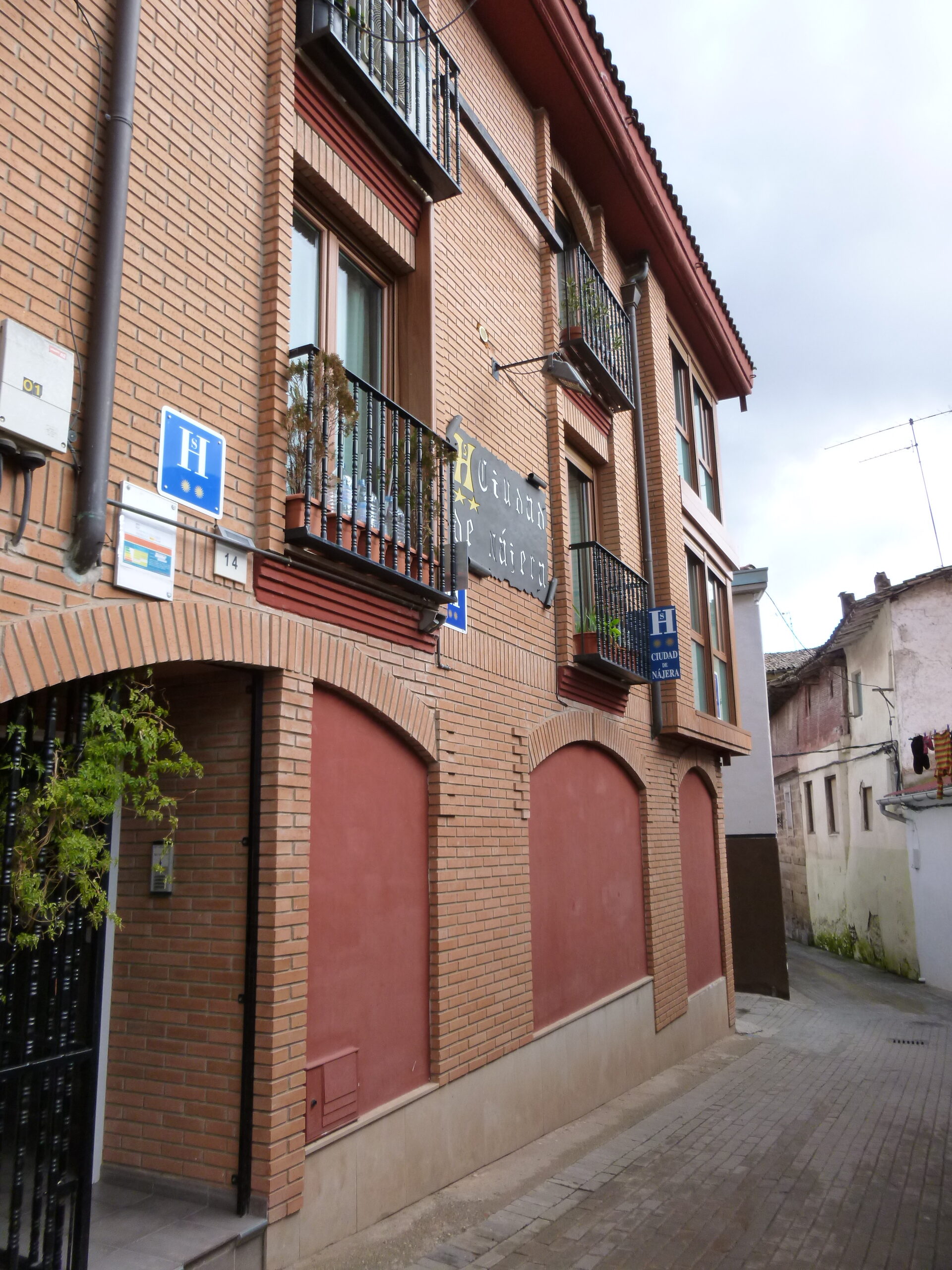 Address
Calleja Cuarta de San Miguel nº14
26300 Nájera, La Rioja, ES