EL GUARDAVIÑAS Casa Rural
(ÁBALOS)
Welcome to El Guardavinas! a place to disconnect from the stresses of everyday life and connect with nature.
For a moment close your eyes and imagine, you wake up smelling fresh coffee, the sun comes through the window, you hear the birds singing. In the distance, the sound of the bells announce the time and a perfect calm surrounds you. You smile, you are on vacation, you are in El Guardaviñas.
It is a perfect refuge for a romantic getaway, but also for those who like to enjoy an environment of mountains and vineyards, as a couple, with family or with friends.
We have lodgings for 2 or 4 people. All of them are equipped with a full kitchen, Wi-Fi, heating, private parking and have common areas such as El Patio (outdoors) or La Bodega (underground, under the complex). You can come as a couple or with friends, you choose! Maximum capacity 12 people.
Each accommodation has its own style, but all are set and decorated with handicrafts to provide that rural atmosphere, which encourages disconnection and relaxation.
Accommodation facilities: Car park, Free WIFI, Pets allowed
Category: 1 star
Type of accommodation: Tourist apartment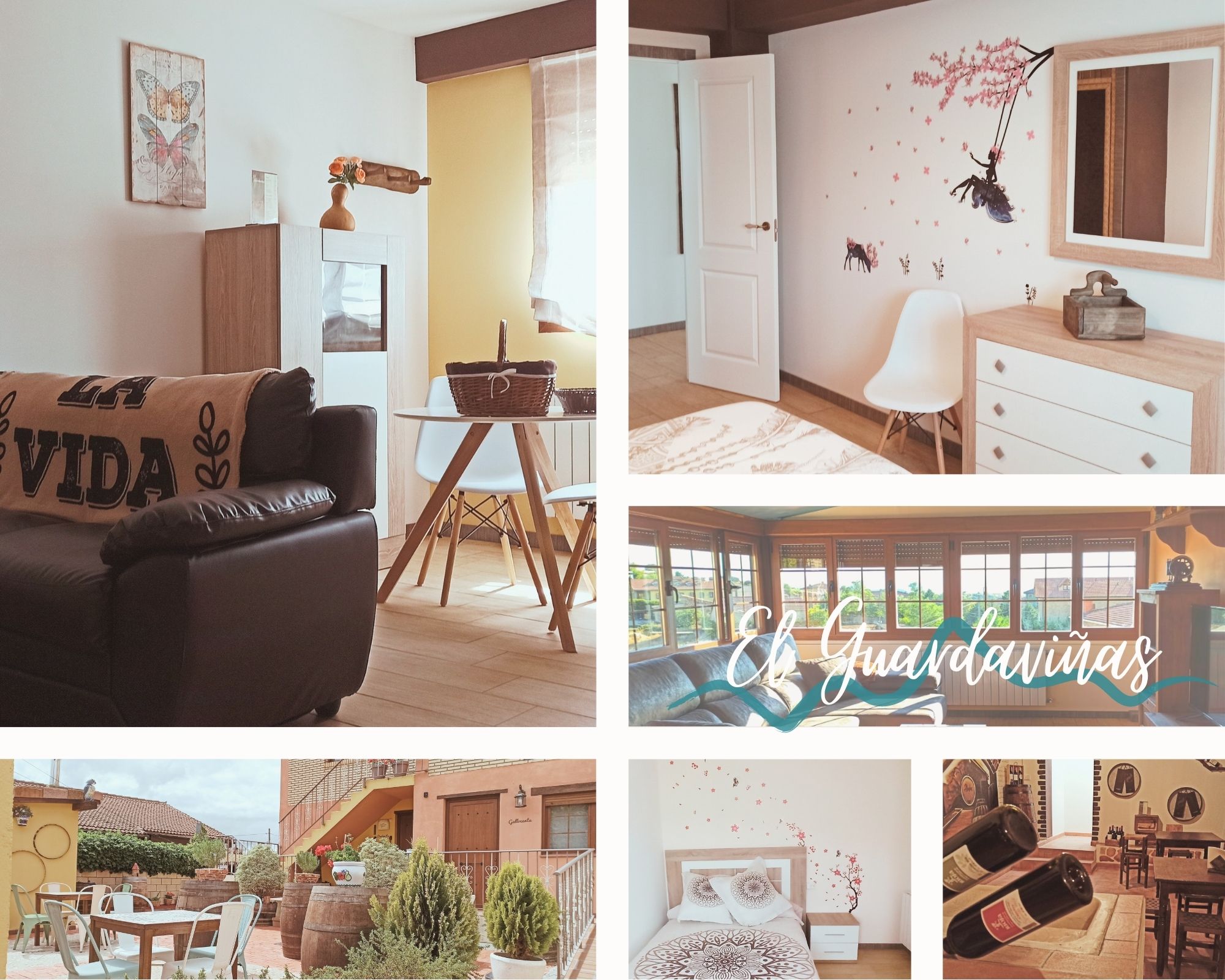 Address
Avenida de La Rioja nº20
26339 Ábalos, La Rioja, ES