EL COLEGIO Restaurante
(Pamplona)
Restaurante el Colegio, at 47 Baja Navarra Avenue, is ready to host any type of celebration or event. Weddings, baptisms, communions, family reunions, business lunches and dinners, congresses, conventions…, offering the most appropriate service and response in a privileged setting in Pamplona.
We adapt to all kinds of proposals so that each moment is unique and special.
Located at the headquarters of the College of Physicians, Restaurante El Colegio is characterized by personalized attention and an excellent gastronomic offer by ÁLEX MÚGICA.
We have significant discounts on this type of event for all members.
Facilities: Disabled-friendly, Terrace
Price: €20 - €40
Opening Hours
Tuesday: 13:00 – 15:30 h
Wednesday: 13:00 – 15:30 h
Thursday: 13:00 – 15:30 h
Friday: 1:00 p.m. to 3:30 p.m. – Terrace 8:30 p.m. to 10:30 p.m. h
Saturday: 1:00 p.m. to 3:30 p.m. – Terrace 8:30 p.m. to 10:30 p.m. h
Sunday: Terrace 13:00 to 15:30 h


Closing periods: Sunday night and Monday closed for weekly rest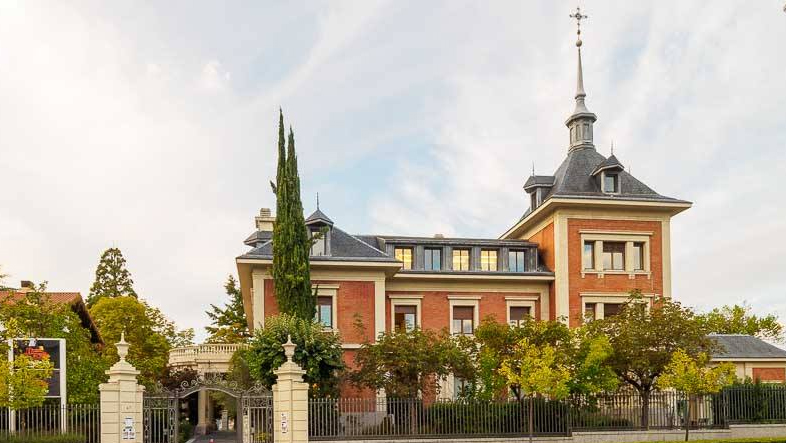 Address
Avenida Baja Navarra, 47 chalet
31002 Pamplona, Navarre, ES