Souk Distilleries
(Dicastle)
Pacharán is one of the oldest Navarran traditions: more than 500 years ago it was already made in our villages. Visiting a pacharán distillery is therefore an experience totally linked to our traditions and something you can only do during your stay in Navarra.
Distilleries Zoco opens its doors for you to discover one of the most authentic and deep-rooted traditions of Navarra through an experience full of colour, aroma and flavour.
Located in the old gardens of the Palacio de la Condesa de la Vega del Pozo, walking through them during a walk you will discover the blackthorns, the origin of the fruit with which we make the pacharán. In an entertaining tasting workshop you will learn all the secrets of the history and preparation of pacharán. And, after visiting the production area, you will learn how to prepare a cocktail in our cocktail workshop.
Cheer up to visit us!
Experiences: Experience A.O., Gastronomic activity, Unique experience
Type of company: Farmers, Cattle farmers and other producers, Interpretation Centre
Opening Hours
Monday: 12:00 – 13:30 h
Tuesday: 12:00 – 13:30 h
Wednesday: 12:00 – 13:30 h
Thursday: 12:00 – 13:30 h
Friday: 12:00 – 13:30 h
Saturday: 12:00 – 13:30 h
Sunday: 12:00 – 13:30 h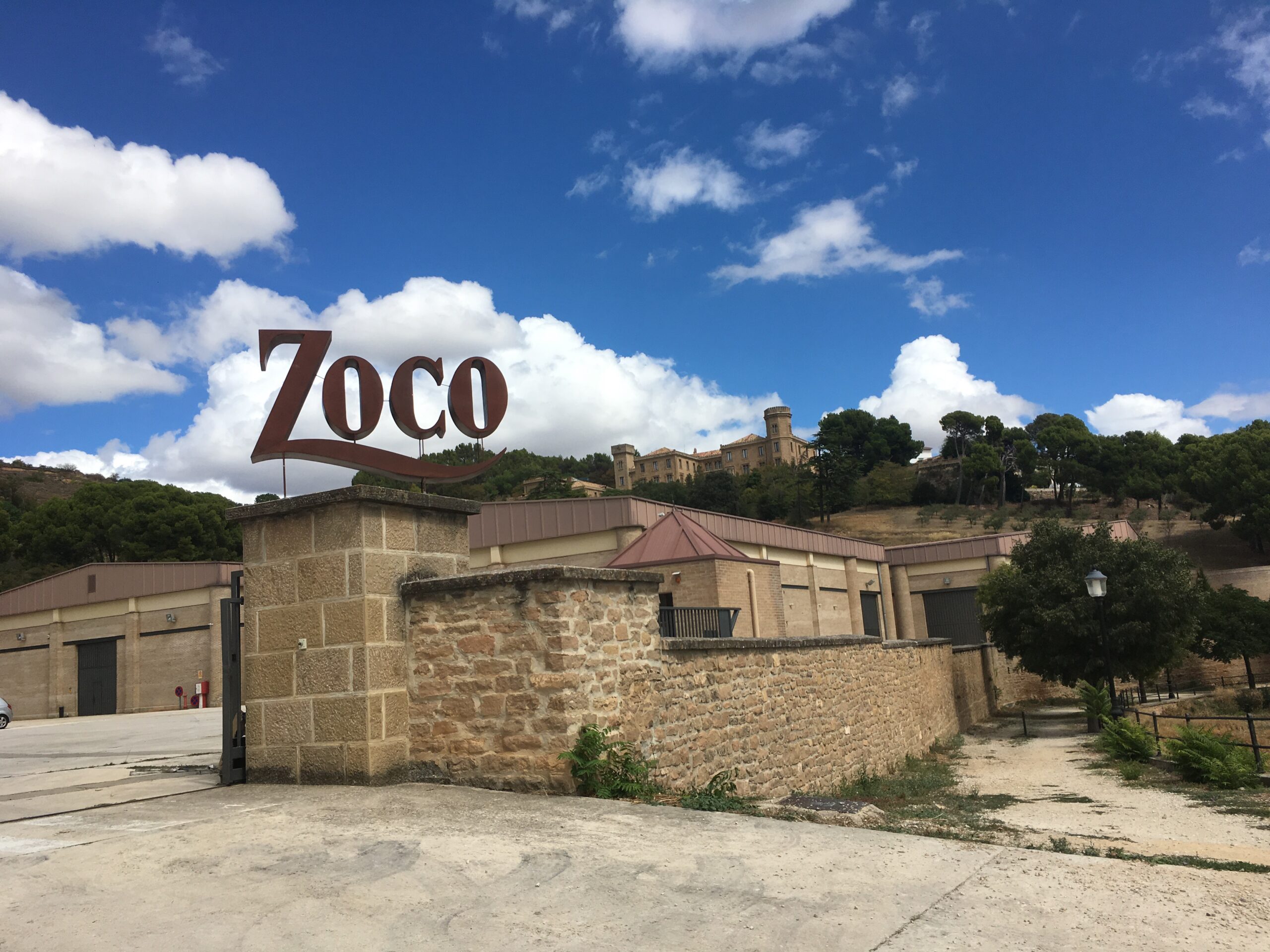 Address
Calle Condesa de la Vega s/n
31263 Dicastillo, Navarre, ES