EL NAVARRICO
(San Adrián)
We have been making high-quality canned vegetables since 1960.
We bring the best of our orchards to your table with the least possible intervention, respecting the rhythms of nature, and with the best systems for preserving the quality of our crops, maintaining the tradition inherited from our grandparents.
The quality of our products is superior and part of them are under different Denominations of Origin such as the White Asparagus from Navarra, the Piquillo Pepper from Lodosa and the White Artichoke from Tudela.
We also make legumes, creams, sauces, pre-cooked foods and broths under the same quality system.
Opening Hours
Tuesday: 10:00 – 19:00 h
Wednesday: 10:00 – 19:00 h
Thursday: 10:00 – 19:00 h
Friday: 10:00 – 19:00 h
Saturday: 10:00 – 19:00 h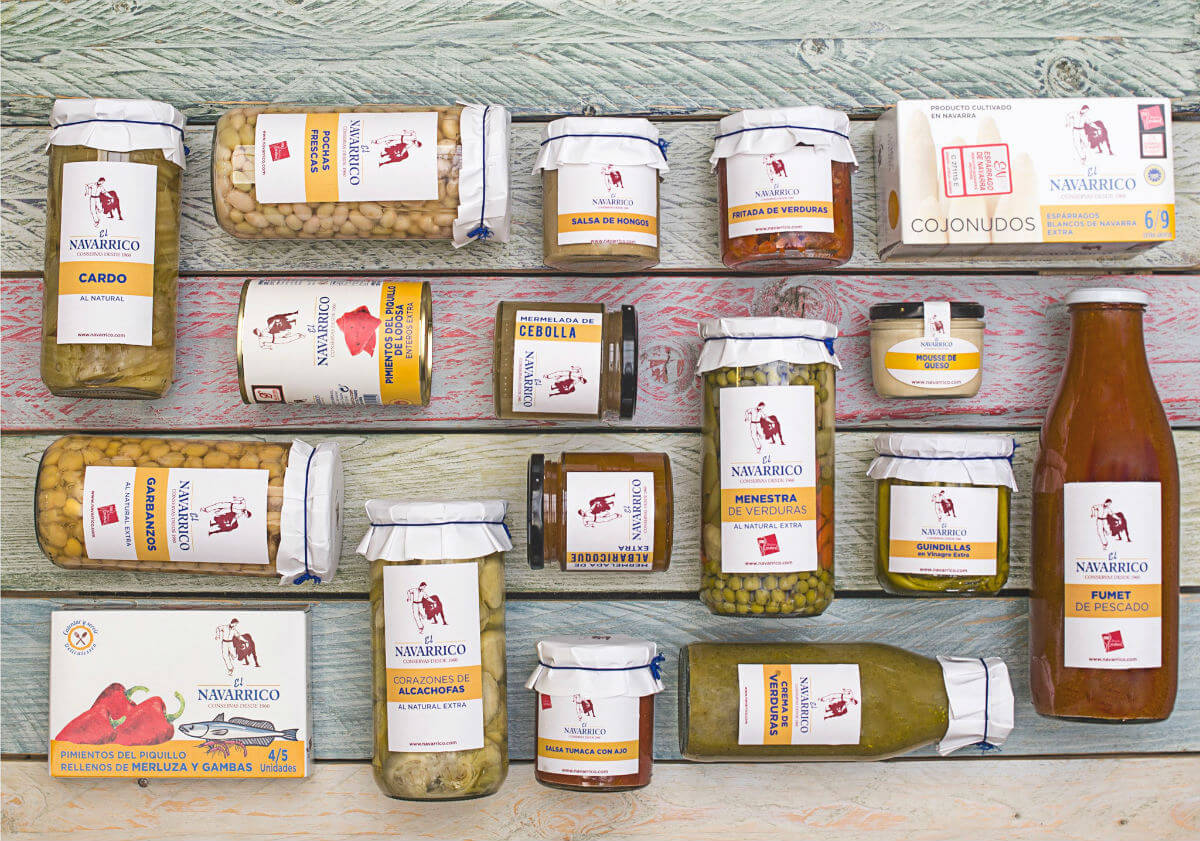 Address
C/ La Ribera 31
31570 San Adrián, Navarre, ES