Bodega Marqués de Montecierzo
(Castejón)
Bodega Marqués de Montecierzo is a family winery belonging to the Lozano-Melero family , with a long experience of generations in the world of wine and viticulture; It has its own farm (30 hectares of vineyards) which allows the most exhaustive control and care of the field and the grapes.
Our vineyard, LA SARDA , at an altitude of 400 meters above sea level and next to the Ebro riverbed, is located in the Ribera de Navarra. Added to the particular microclimate of this area are north winds and limestone soils (originally from the Bardenas Desert), which in its entirety generate thermal oscillations between day and night that are very beneficial for our grapes. All this gives rise to balanced and homogeneous wines, with an excellent color layer, and to whites and rosés with great aromatic power as well as a very specific personality.
Bodega Marques de Montecierzo is located in an emblematic century- old building in the town of Castejón, in what was the most important flour factory in the north and was used as a prison during the Civil War and later . After the cessation of the activity as a flour mill, and its subsequent disuse-abandonment, the building was acquired and rehabilitated by the Lozano-Melero family. Currently in the building (listed as local heritage and with the highest concentration of white storks in the area) wines aged in new French and American oak barrels are produced by hand.
As an example, the wines of its EMERGENTE and MONTECIERZO brands have been awarded by the DO Navarra as the best wines during years; some of them such as rosé consecutively (2017 and 2018, as well as in 2019 by the Navarra Wine Guild or the International Championship Rosé as "Best Value"). In reds: our MONTECIERZO 100% merlot awarded in 2018 as the best red with wood by the DO Navarra, as well as by the Peñín Guide or our EMERGENTE Crianza (tempranillo – garnacha) with 90 Decanter points, and awarded by Mundus Vini as well as a podium in awards for the DO or our Garnacha Selection Wine Author with a Decanter medal. All this makes this family winery one of the most recognized in Navarra in recent times, including signature wines such as Grenache or oak and reserve, as well as whites (chardonnay (91 DO Navarra points) and muscatel) or our vermouth homemade, the first vermouth from Navarra.
Our mission consists of: i) as farmers treat the field with the greatest respect and with techniques inherited from generation to generation; Y ii) as viticulturists and winemakers offer traditional wines of the highest quality, providing the best service to our Clients / Friends; Y iii) spread the culture of good winemaking through wine tourism . All this to distinguish ourselves and make Bodega Marqués de Montecierzo a boutique winery.
Facilities: Car park, Disabled-friendly, Terrace
Route to which it belongs (Eat): Wine destination
Opening Hours
Monday: 9.00 – 19.00 h
Tuesday: 9.00 – 19.00 h
Wednesday: 9.00 – 19.00 h
Thursday: 9.00 – 19.00 h
Friday: 9.00 – 19.00 h
Saturday: 10:30 a.m. to 1:30 p.m. – 17.30 to 19.00 h
Sunday: 10.30 – 13.30 h


Closing periods: we do not close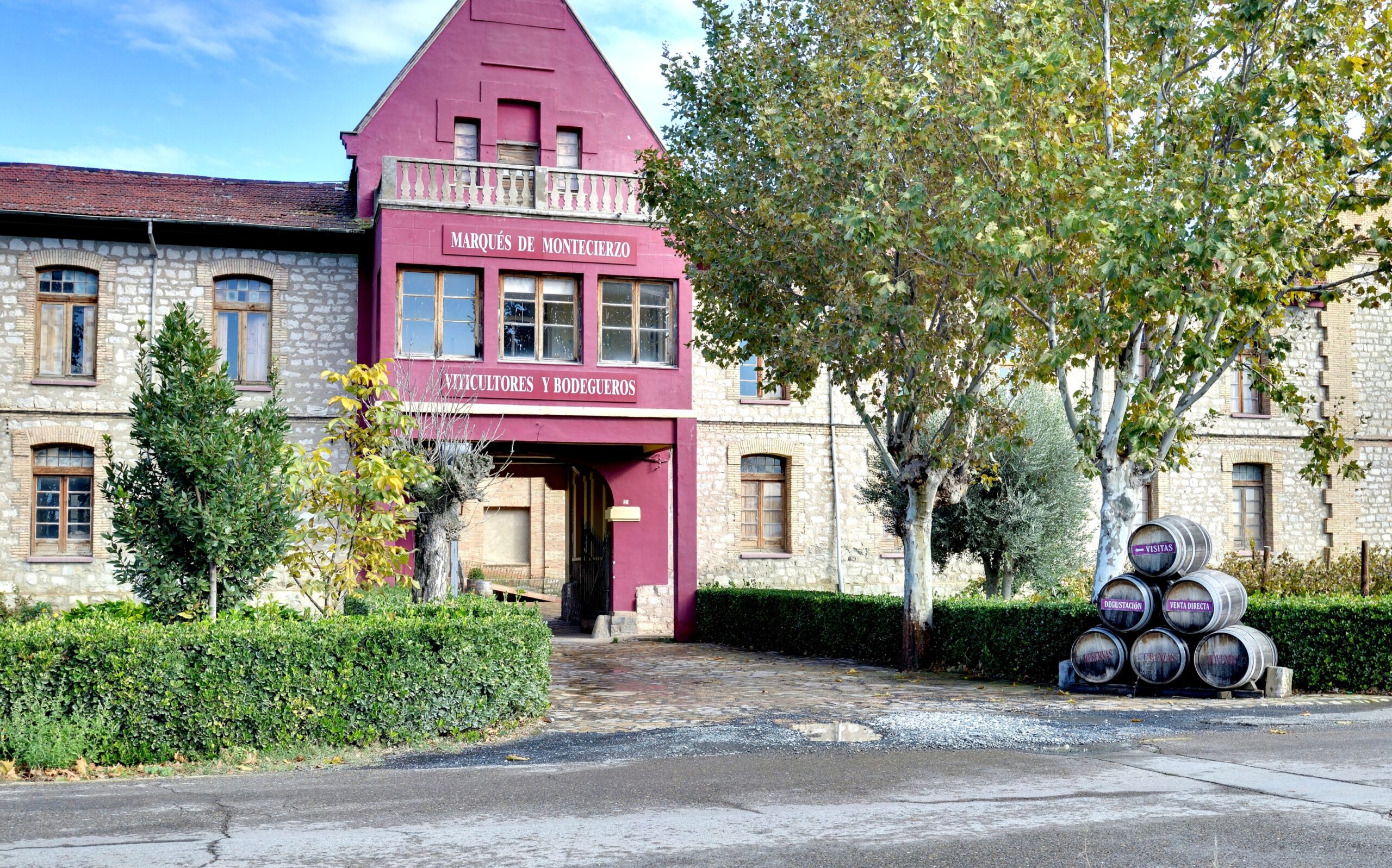 Address
Calle San José, 62
31590 Castejón, NAVARRE, ES