BASERRIBERRI
(Pamplona)
Two crazy and restless young people who complement each other perfectly, a perfectly meshed team that is committed to offering a gastronomic experience different from the cuisine of Navarra.
Baserriberri opened its doors in 2016, and since that day each person who passes through its tables experiences unprecedented sensations on the palate.
A restaurant where you can live or relive an experience made by force of pure heart, quality products and creative international dishes adapted to the traditional base of Navarra.
Opening Hours
Wednesday: 12:30 – 00:00 h
Thursday: 12:30 – 00:00 h
Friday: 12:30 – 00:00 h
Saturday: 12:30 – 00:00 h
Sunday: 12:30 – 16:30 h


Closing periods: Monday and Tuesday closed for weekly rest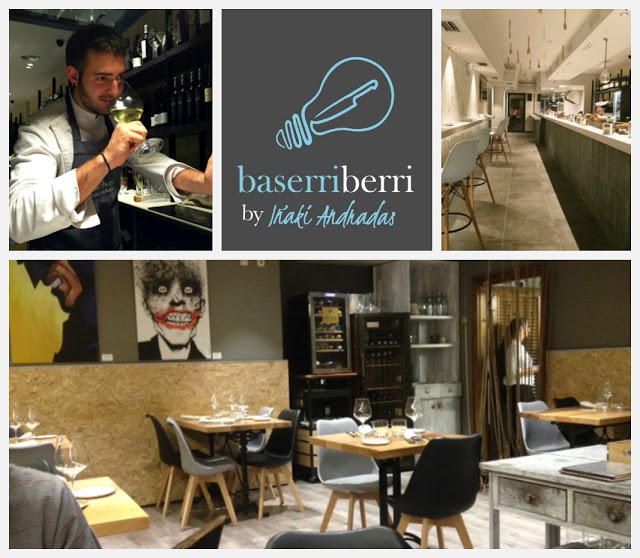 Address
Calle San Nicolás, 32
31001 Pamplona, Navarre, ES