BARQUILLOS EL CAPOTICO
(Olite)
Wafers El Capotico.
Flavored wafers, Caramelized Products. Stuffed Cupcakes, Txantxigorris, Fried Donuts.
More than 30 years in the craft of waffle iron. Traveling through Spain and Portugal, selling our products in national markets and fairs.
We offer guided tours of our workshop, to show how we make all our artisan products in a traditional way.
Type of company: Farmers, Cattle farmers and other producers
Type of product offered: Bakery and pastry products, Confectionery products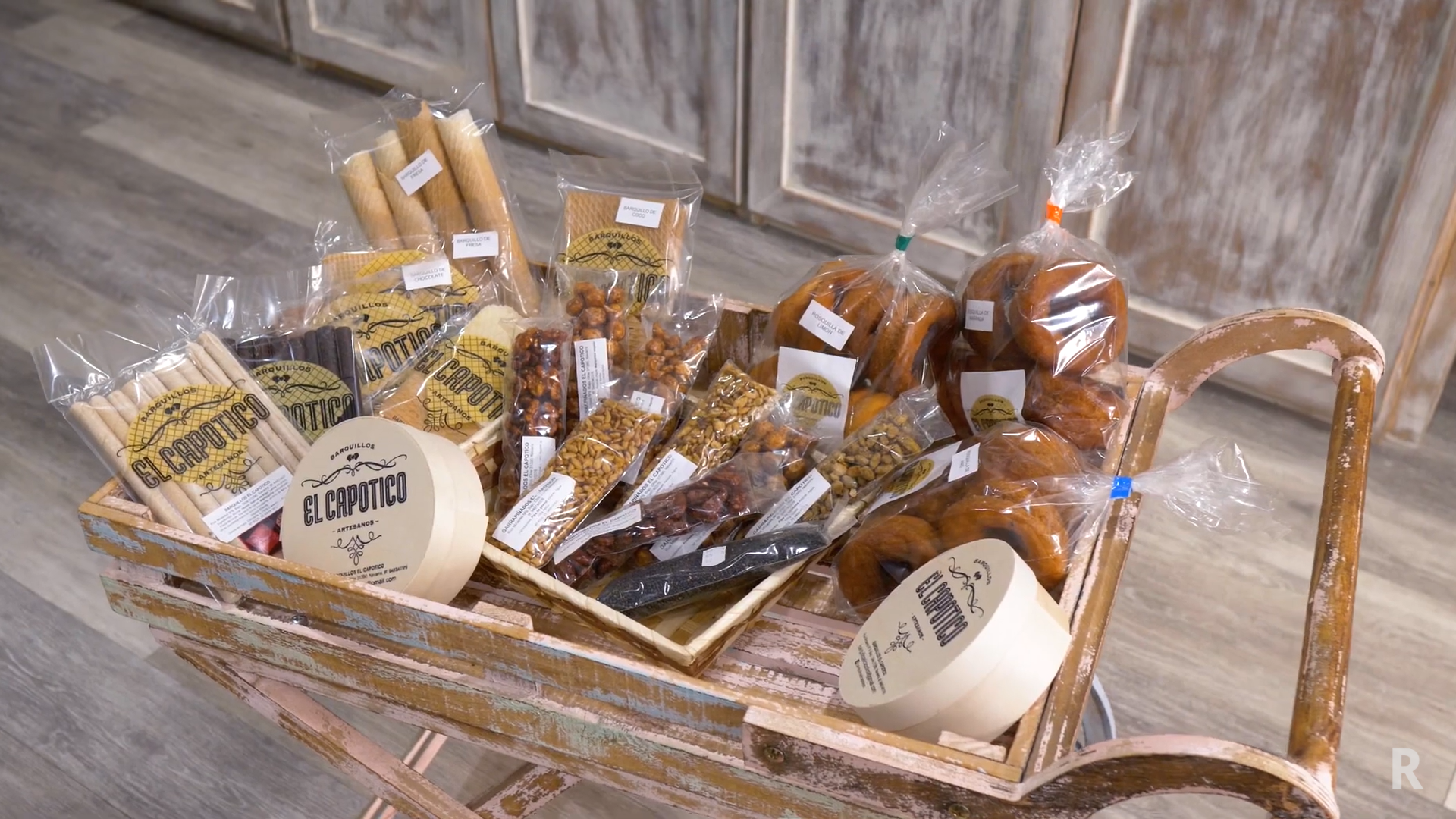 Address
Calle Rúa Mirapiés, 9 bajo
31390 Olite, Navarre, ES