Bidea 2 Asador
(Cizur Menor)
"With the quality and affection of always"
Grill in Pamplona. Located in Cizur Menor, just 4 km from Pamplona, at Asador Bidea 2 Restaurant you will find a cozy place where you can enjoy the best starters, meat and fish, homemade desserts and a select wine list. One of the best Steakhouses in Pamplona.
We have a large dining room for 40 people on the ground floor and a private dining room for 20 people for your more personal meetings.
Large parking area available next to the restaurant.
Awards: 2 Repsol Suns
Facilities: Car park
Price: +80€
Route to which it belongs (Eat): Haute cuisine route
Opening Hours
Monday: 1:00 p.m. to 4:00 p.m. – 8:00 p.m. to 11:00 p.m. h
Tuesday: 1:00 p.m. to 4:00 p.m. – 8:00 p.m. to 11:00 p.m. h
Wednesday: 1:00 p.m. to 4:00 p.m. – 8:00 p.m. to 11:00 p.m. h
Thursday: 1:00 p.m. to 4:00 p.m. – 8:00 p.m. to 11:00 p.m. h
Friday: 1:00 p.m. to 4:00 p.m. – 8:00 p.m. to 11:00 p.m. h
Saturday: 1:00 p.m. to 4:00 p.m. – 8:00 p.m. to 11:00 p.m. h
Sunday: 1:00 p.m. to 4:00 p.m. h


Closing periods: closed sunday night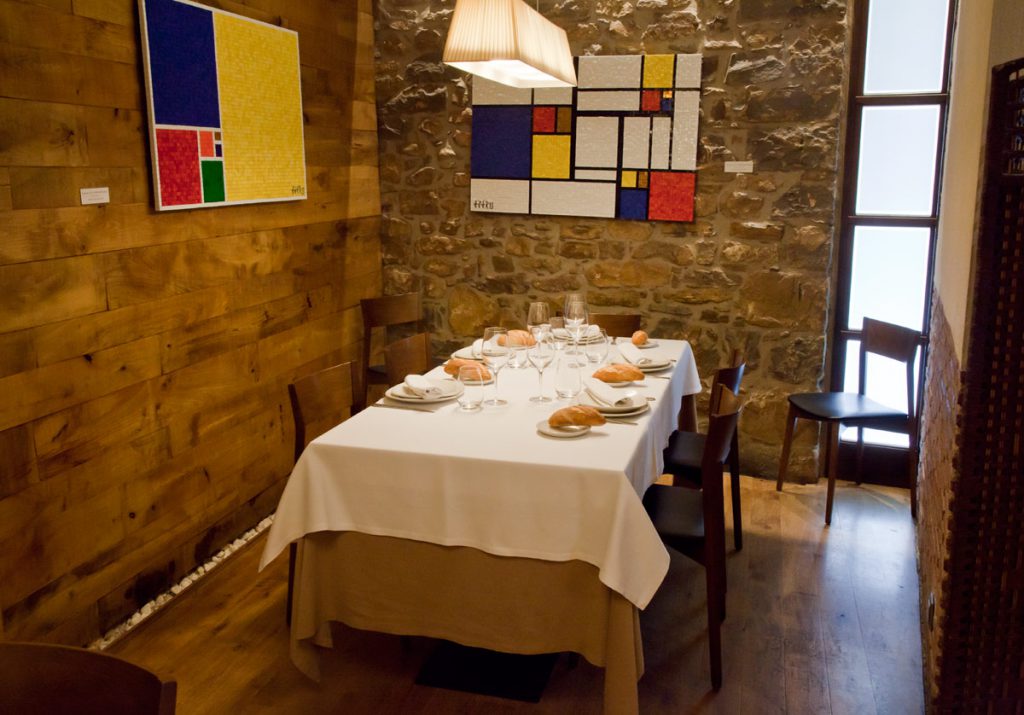 Address
Calle camino Viejo, 2
31190 Cizur Menor, Navarre, ES