MOKA Gastrobar
(Pamplona)
The Gastrobar Moka ha is a place to enjoy the art of gastronomy. Since 2013, when we took over the mythical Bar Moka and transformed it into a Gastrobar, our motto has been to offer art to delight our customers' palates.
The now Gastrobar has thus become a place to enjoy an experience around food, where every detail is a fundamental element and each ingredient is selected and treated with great care, where the fusion between the new gastronomic experiences of the present coexist and the use of a close, healthy and respectful product.
The Gastrobar Moka has become a benchmark in Pamplona, with a cosmopolitan atmosphere, where old friends, families and co-workers share a space with groups of young people and tourists who come to visit the work of art created by Crispín. All of them enjoy a space with a special atmosphere and pampered gastronomy.
Facilities: Terrace
Price: €20 - €40
Type of cuisine: Pintxos / Tapas, Signature / Market cuisine
Opening Hours
Tuesday: 11:00 – 24:00 h
Wednesday: 11:00 – 24:00 h
Thursday: 11:00 – 24:00 h
Friday: 11:00 – 1:00 h
Saturday: 11:00 – 1:00 h
Sunday: 11:00 – 17:00 h


Closing periods: Monday weekly rest | From April 14 to 18 both inclusive | From August 1 to 15 both inclusive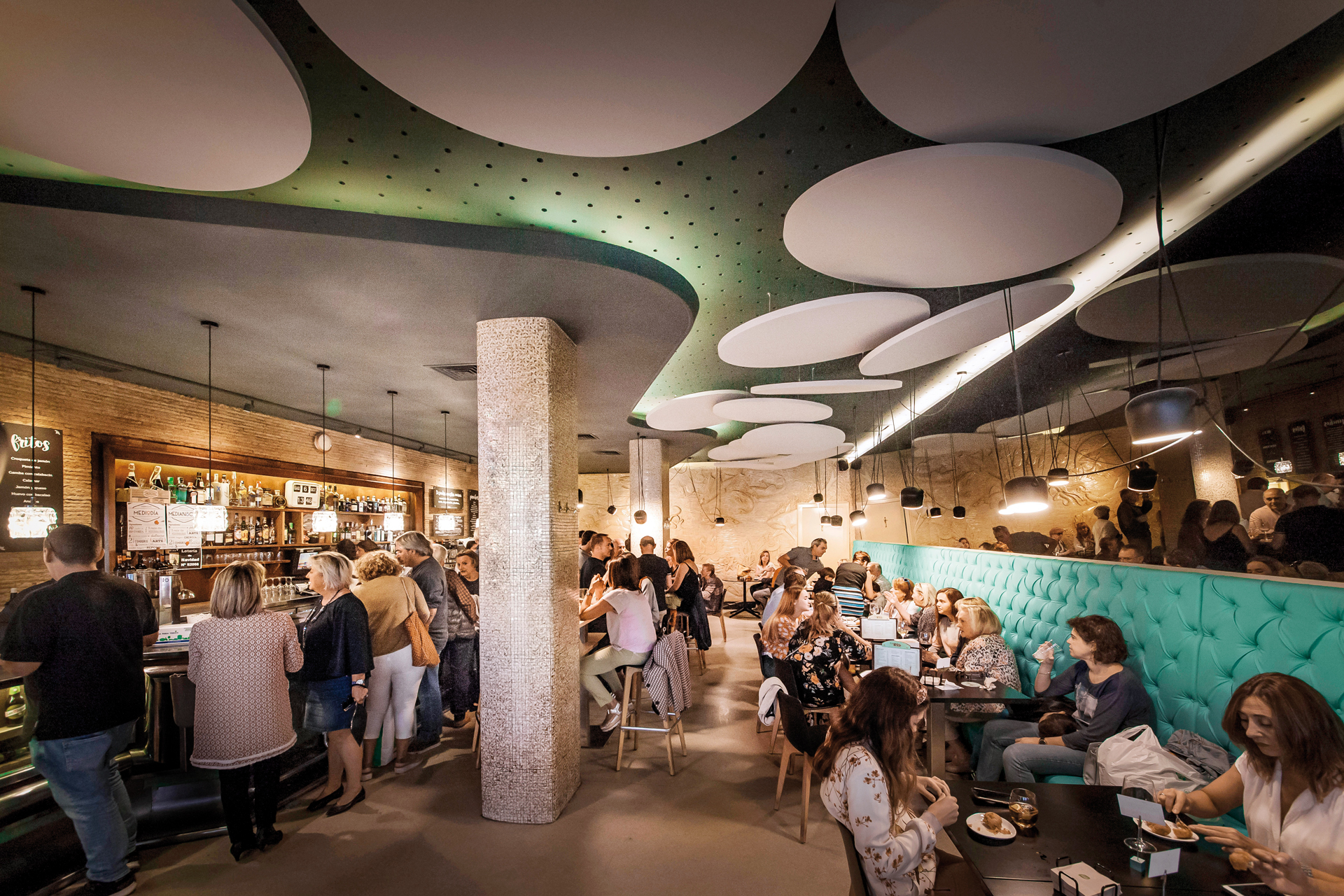 Address
Calle Tafalla, 16
31004 Pamplona, Navarre, ES