RESTAURANTE LA PERLA
(Donostia-San Sebastián)
Located in a privileged space in Donostia-San Sebastián, with views of La Concha bay, La Perla restaurant, its bar-cafeteria and three terraces make up a unique gastronomic proposal.
An honest kitchen with the roots, the Basque tradition and the seasonal product, without giving up a necessary avant-garde touch in all the dishes.
The La Perla team also has more than 20 years of experience organizing and coordinating large events, weddings, family, business or company reunions.
In the heart of the city, by the sea: a gastronomic experience in a unique setting.
Opening Hours
Monday: 13:00 – 15:30 h
Tuesday: 13:00 – 15:30 h
Wednesday: 13:00 – 15:30 h
Thursday: 13:00 – 15:30 h
Friday: 1:00 p.m. to 3:30 p.m. – From 8:00 p.m. to 10:30 p.m. h
Saturday: 1:00 p.m. to 3:30 p.m. – From 8:00 p.m. to 10:30 p.m. h
Sunday: 13:00 – 15:30 h


Closing periods: December 25 and January 1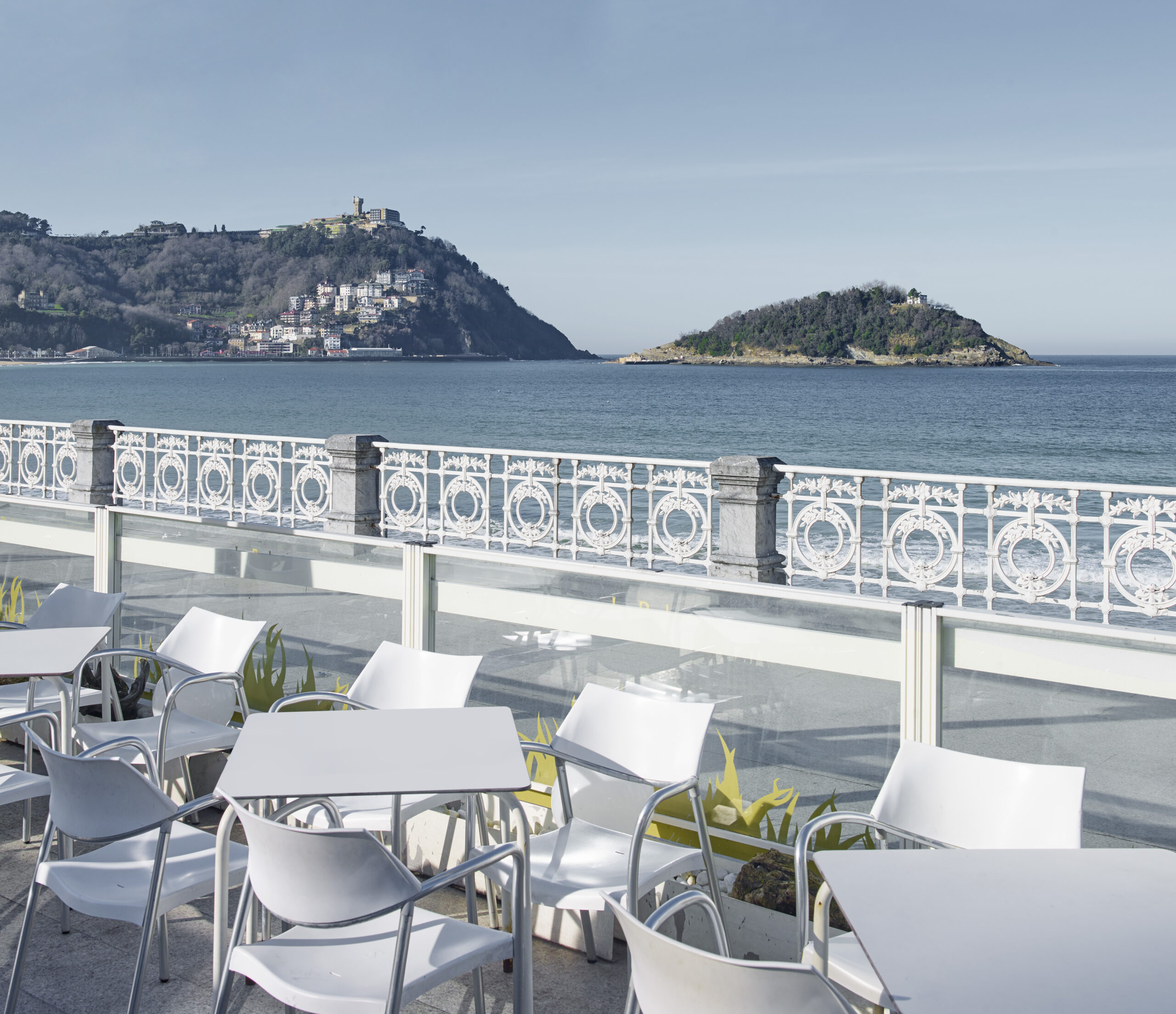 Address
Paseo de La Concha, s/n - Edificio La Perla-
20007 Donostia - San Sebastian, Gipuzkoa, ES