EUROPA Restaurante
(Pamplona)
Gastronomic tradition and innovation in the heart of Pamplona
Located a few meters from the central Plaza del Castillo, with all the parking facilities, the restaurant has one of the best cuisines in Navarra, with exquisite treatment of the seasonal product of our land.
Recognized with a Michelin Star since 1993 and with a Repsol sun.
The restaurant has 7 private dining rooms with capacity from 4 to 200 people. Its decoration is personalized for each one of them, taking care of every detail to enjoy a cozy stay.
To organize any type of event or work day, contact us. We put at your disposal all the material and human resources to make your event a complete success. We take care of every last detail so that everything goes as planned.
Awards: 1 Michelin star, 1 Repsol Sun
Facilities: Accommodation, Car park
Price: 60€ - 80€
Route to which it belongs (Eat): Haute cuisine route
Type of cuisine: Signature / Market cuisine
Opening Hours
Monday: 1:15 p.m. to 3:30 p.m. h
Tuesday: 1:15 p.m. to 3:30 p.m. h
Wednesday: 1:15 p.m. to 3:30 p.m. – 8:30 p.m. to 10:30 p.m. h
Thursday: 1:15 p.m. to 3:30 p.m. – 8:30 p.m. to 10:30 p.m. h
Friday: 1:15 p.m. to 3:30 p.m. – 8:30 p.m. to 10:30 p.m. h
Saturday: 1:15 p.m. to 3:30 p.m. – 8:45 p.m. to 10:45 p.m. h


Closing periods: Monday night, Tuesday night and Sunday closed It does not close for holidays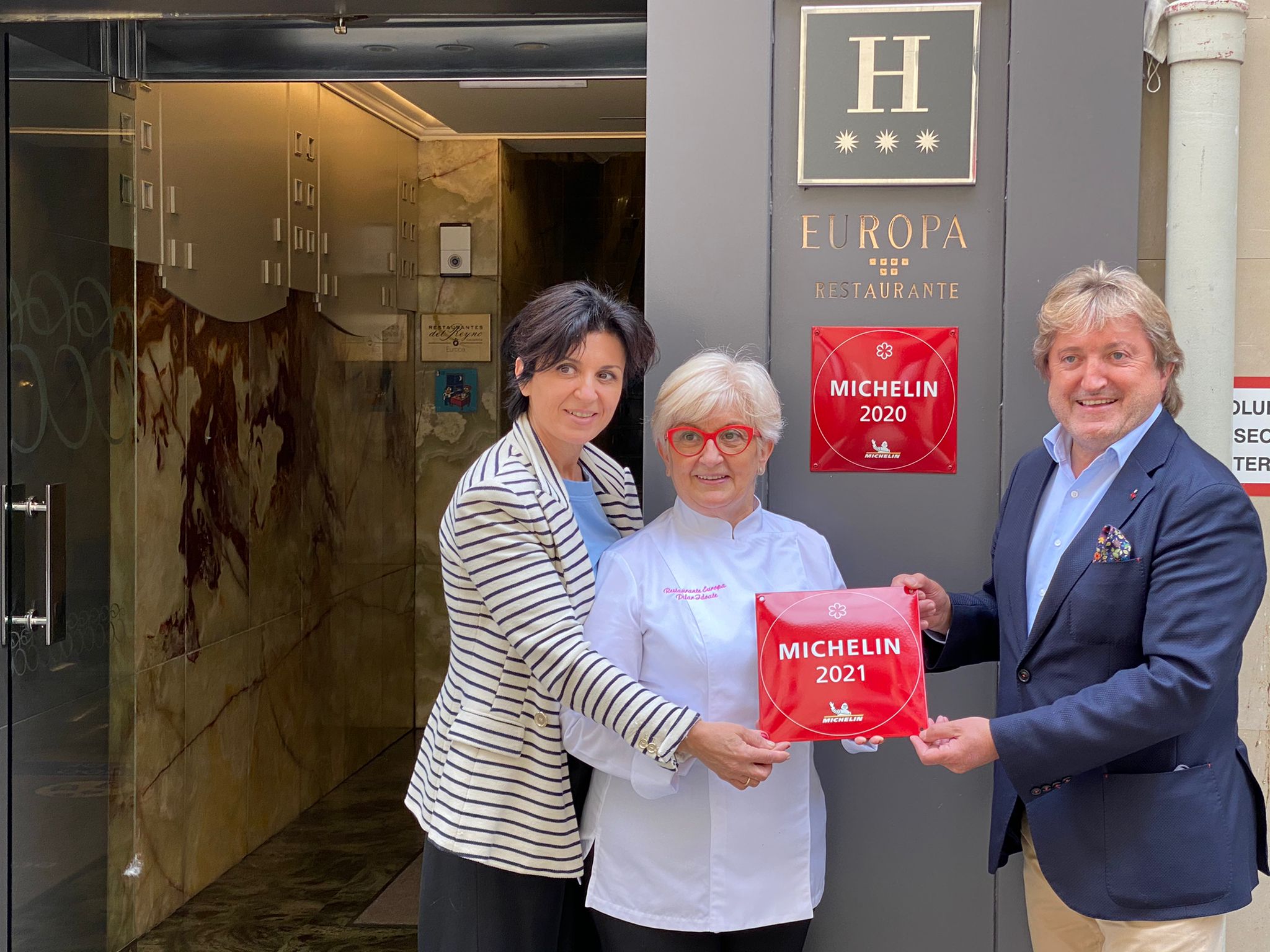 Address
Calle Espoz y Mina, 11
31002 Pamplona, Navarre, ES