Code Bilbao
(Bilbao)
Code Bilbao is a place in the center of Bilbao (next to Termibus) with three well-defined areas: Bar, Restaurant and Lounge.
A large premises of almost 300 square meters, with different environments and spectacular decoration.
It is characterized by its wonderful menu of the day , Every day they have a different menu!!
In addition to a completely renewed menu with dishes that do not go unnoticed. Everything is delicious!
Always a quality product, homemade, with a touch of innovation.
You can taste the dishes on the menu at the tables. Or there is also a super appetizing bar offer for a more casual snack.
It is also a space where you can celebrate your meetings with friends or any type of event, since they have menus for groups .
On the CODE website you can see the menus: snacks, hamburgers, sandwiches… and the dish and dessert of the day, which varies.
You can order everything to go, Take Away!
Type of cuisine: Pintxos / Tapas, Traditional cuisine
Opening Hours
Monday: 07:30 – 22:00 h
Tuesday: 07:30 – 22:00 h
Wednesday: 07:30 – 22:00 h
Thursday: 07:30 – 22:00 h
Friday: 07:30 – 24:00 h
Saturday: 10:00 – 24:00 h
Sunday: 10:00 – 22:00 h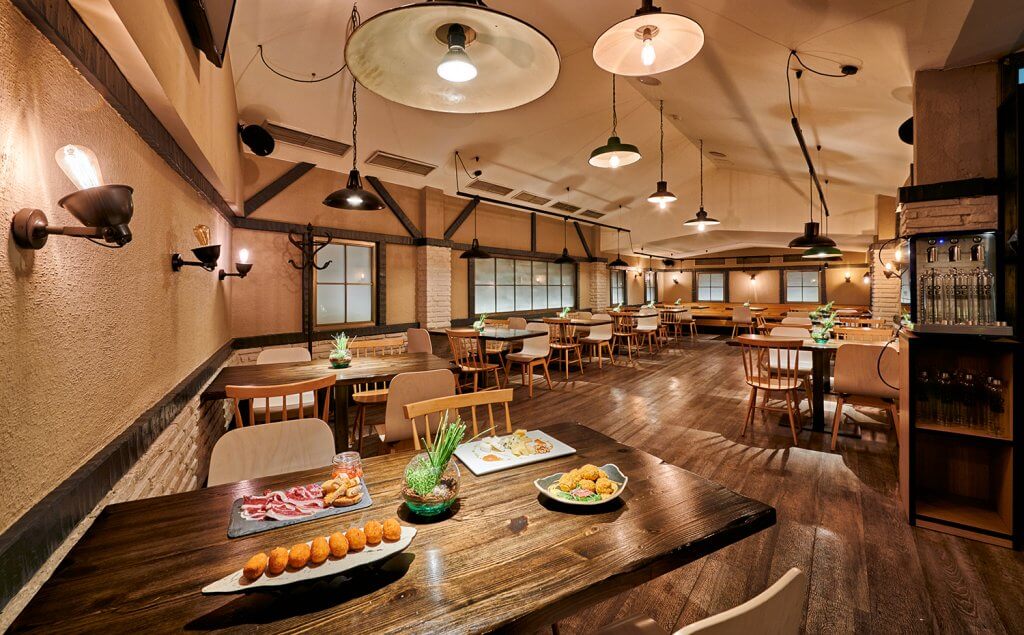 Address
Juan Antonio Zunzunegui, 7
48013 Bilbao, Biscay, ES