Restaurante Bodega Katxiña
(Orio)
A unique experience between vineyards
Delve into a luxury winery that produces the authentic Basque wine called Txakoli Katxiña, and let yourself be seduced by the delicious grilled fish, combined with the best treatment, at the Bodega Katxiña Restaurant.
We select the best sea bream, turbot, sole, capricorn, baby squid, octopus, seasonal fish and the famous premium meat, to roast them on an exclusive grill designed by the family. We combine grill dishes with signature cuisine that pampers seasonal products and presents them in the best version of Basque gastronomy.
The Bodega Katxiña Restaurant is located in the fishing village of Orio, 10 minutes from San Sebastián and in the middle of naturi The dining room is located inside the cellar where you can enjoy the tranquility of the landscape and the charm of the production of txakoli. An ideal place for events of all kinds.
Awards: 2 Repsol Suns
Facilities: Disabled-friendly, Terrace
Price: 40€ - 60€
Type of cuisine: Carveries / Char-grilled, Signature / Market cuisine, Wineries
Opening Hours
Tuesday: 10:00 – 18:30 h
Wednesday: 10:00 – 18:30 h
Thursday: 10:00 – 18:30 h
Friday: 10:00 – 24:00 h
Saturday: 10:00 – 24:00 h
Sunday: 10:00 – 18:30 h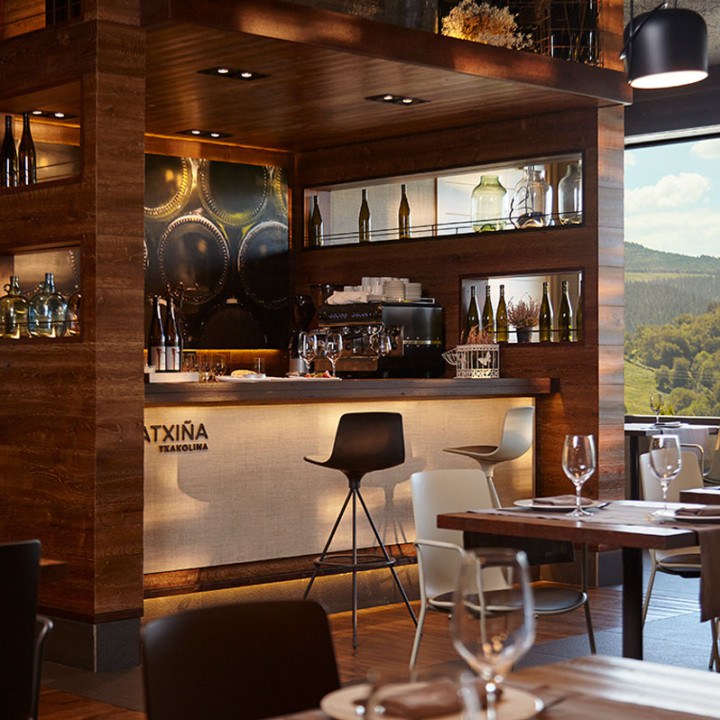 Address
Barrio Ortzaika, 20
20810 Orio, Gipuzkoa, ES