BEETHOVEN Restaurante
(Tudela)
We are a restaurant in the Ribera de Navarra specialized in seasonal products with a continuously updated menu
Cook with seasonal vegetables, vegetables from Tudela and Ribera whenever possible.
We organize your menu and prepare dishes trying to get the most out of local products.
In addition, they cook with top quality meats and always try to offer a menu with traditional cuisine.
Desserts are also made by them and you can find a wide variety on their menu.
Virgilio Martínez, owner and chef of the Beethoven Restaurant, inherited the company from his parents and since then has maintained the commitment to offer up-to- date Navarran cuisine with the latest contributions in gastronomy.
Facilities: Disabled-friendly, Terrace
Type of cuisine: Signature / Market cuisine, Traditional cuisine
Opening Hours
Monday: 13:30 – 15:30 h
Tuesday: 13:30 – 15:30 h
Wednesday: 13:30 – 15:30 h
Thursday: 13:30 – 15:30 h
Friday: 13:30 – 15:30 h
Saturday: 13:30 – 15:30 h
Sunday: 13:30 – 15:30 h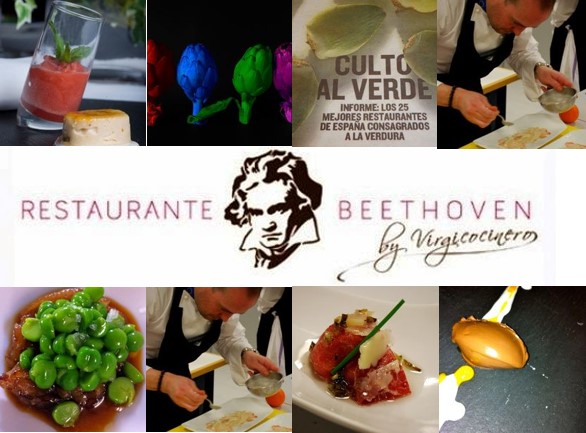 Address
Avenida de Tudela, 30
31512 Fontellas, Navarre, ES