Pilpil Enéa
(Saint Jean de Luz)
The Pil Pil ENEA restaurant has been present since 1998 in Saint-Jean-de-Luz, behind the Halles district. We make it a point of honor to make your meal unforgettable in a friendly atmosphere.
A cuisine of traditional dishes such as the famous fish soup as well as typical Basque dishes (hake, squid, parillada…). We source our fish from local fishermen.
Wines from producers selected with taste to accompany your dishes, ask Nicolas for advice. He will introduce you to the wine list on the slate. You will choose among the wines selected between 1er Cru Bourgeois, Chablis, Jurançon or the excellent Irouléguy from Maison Brana.
A room with 26 seats, decorated with fishing nets, bottles of wine and photos of fishing boats. It is best to reserve your table, for lunch or dinner, at PiL PiL ENEA. You also have the possibility of privatizing the restaurant for a birthday, a family celebration or an evening with friends.
Facilities: Disabled-friendly
Opening Hours
Monday: 12 p.m.-1:30 p.m. – 7:30 p.m.-9 p.m. h
Tuesday: 12 p.m.-1:30 p.m. h
Thursday: 12 p.m.-1:30 p.m. – 7:30 p.m.-9 p.m. h
Friday: 12 p.m.-1:30 p.m. – 7:30 p.m.-9 p.m. h
Saturday: 12 p.m.-1:30 p.m. – 7:30 p.m.-9 p.m. h
Sunday: 12 p.m.-1:30 p.m. h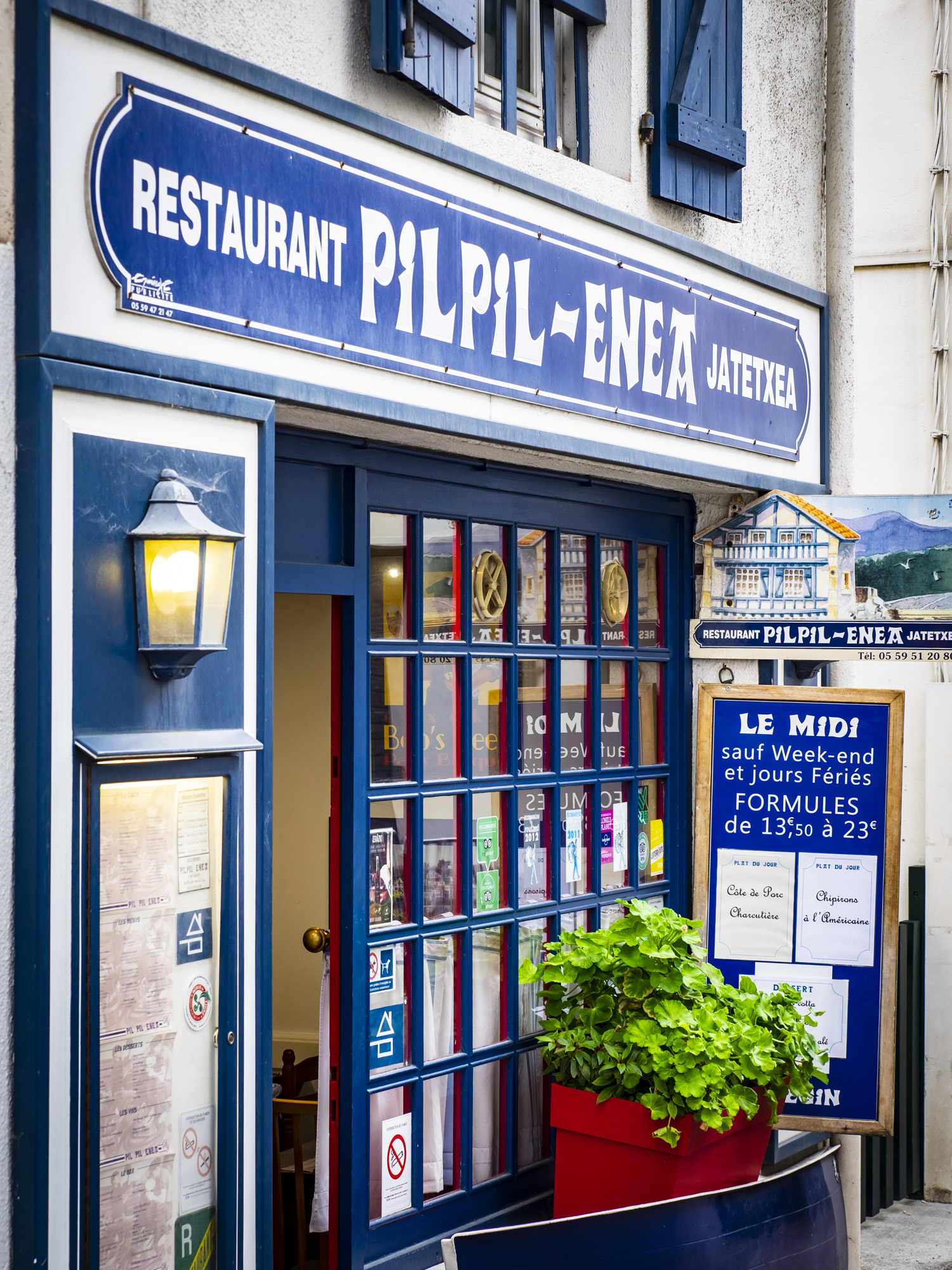 Address
3 Rue Salagoïty
64500 Saint Jean de Luz, Pyrénées-Atlantiques, FR