MUSEO DE LA VERDURA
(CALAHORRA)
The Vegetable Museum reinforces the identity of Calahorra as a City of Vegetables and shows the visitor the activity of the orchards and crops on the banks of the Ebro, forming part of the history of the region and its people.
It is conceived as an interactive and educational center, so it is equipped with new technologies, touch screens and audiovisuals that present the visitor with different aspects of the most important vegetables in Calahorra, from the land and agriculture to gastronomy, and the importance of horticultural products in a healthy and healthy diet.
THE CENTER HAS SIX EXHIBITION SPACES:
1. The territory and man.
2. Agriculture and orchard.
3. Our vegetables.
4. Preserves it.
5. Other conservation systems.
6. Everything to eat.
Type of company: Museum of gastronomy
Opening Hours
Monday: Closed h
Tuesday: Closed h
Wednesday: Closed h
Thursday: 11.00 to 13.00 – 17.00 to 19.00 h
Friday: 11.00 to 13.00 – 17.00 to 19.00 h
Saturday: 11.00 to 13.00 – 17.00 to 19.00 h
Sunday: 11.00 to 14.00 h


Closing periods: Closed from September 20 to October 10.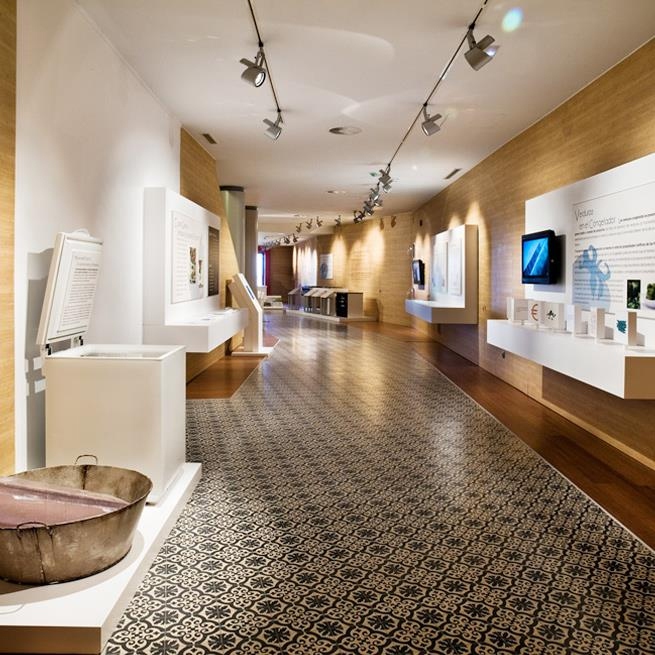 Address
Cuesta de la Catedral, 5
26500 Calahorra, La Rioja, ES