LOS CABALLEROS Restaurante
(SANTO DOMINGO DE LA CALZADA)
Family restaurant located in the old town, next to the Romanesque Apse of the Cathedral, the Parador de Turismo and the obligatory passage to the Plaza del Ayuntamiento.
We offer a typical meal of the area, which is ultimately what the client demands. Despite this, we wanted to add a few brushstrokes of innovative creations to our dishes
In our effort to satisfy our most demanding customers, we make all our dishes with products from the area, and our lamb and veal meats have grazed on our land, which makes them worth mentioning. It is also worth emphasizing our specialty, cod, in any of the varieties that we have to prepare it.
Our philosophy is to end a good meal with a good dessert. Our master pastry chef can offer you a wide variety of homemade desserts that are sure to delight any sweet lover.
Route to which it belongs (Eat): Haute cuisine route, Route The Flavors of the Road to Santiago, Wine destination
Opening Hours
Monday: CLOSED – CLOSED h
Tuesday: 13:30/15:30 – 19:30/22:00 h
Wednesday: 13:30/15:30 – 19:30/22:00 h
Thursday: 13:30/15:30 – 19:30/22:00 h
Friday: 13:30/15:30 – 19:30/22:30 h
Saturday: 13:30/15:30 – 19:30/22:30 h
Sunday: 13:30/15:30 h


Closing periods: From January 10 to February 10 and from June 27 to July 4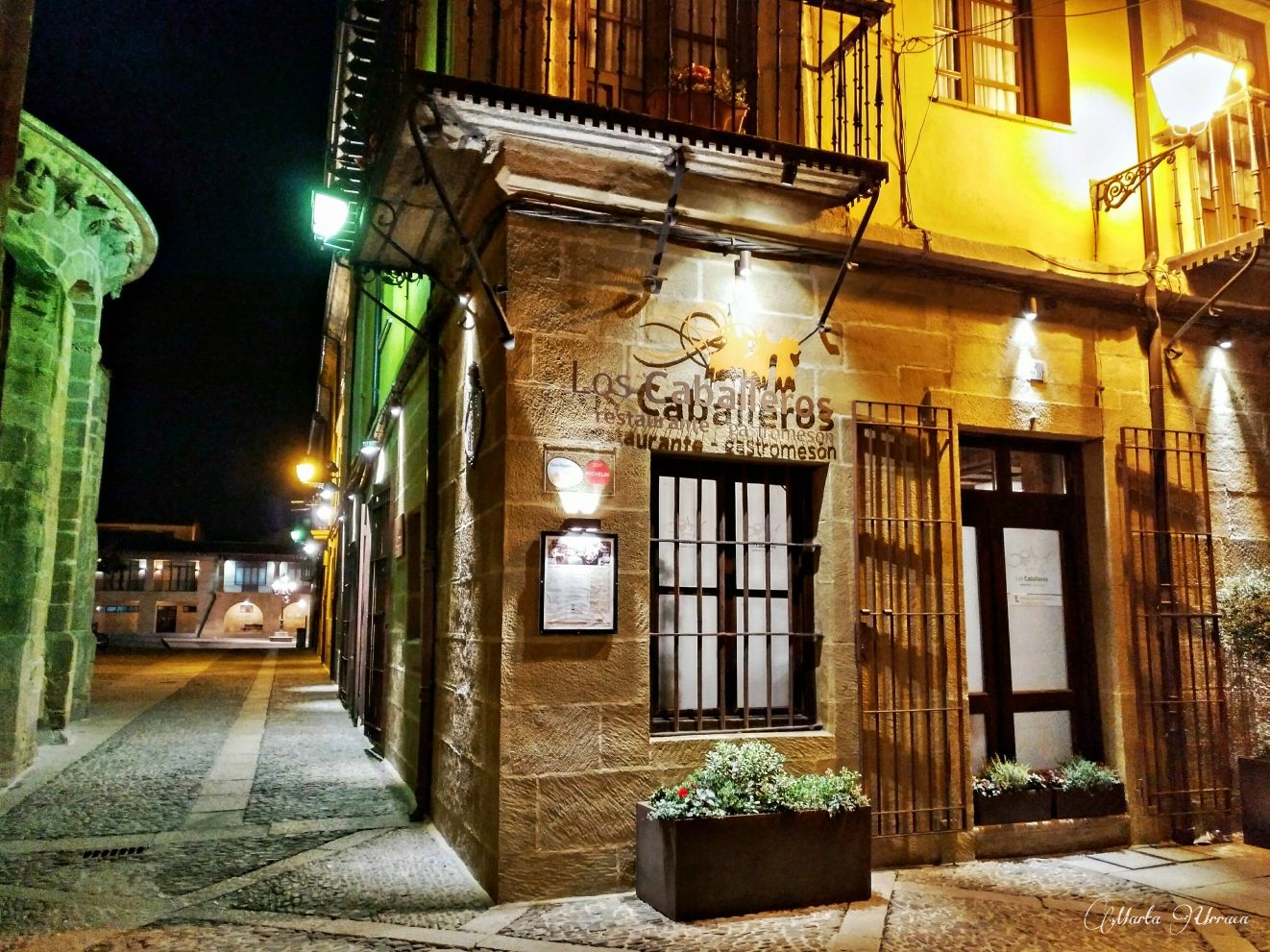 Address
Calle Mayor nº56-58
26250 Santo Domingo de la Calzada, La Rioja, ES