CHATEAU-DE- PORTHOS
(Vallée des mousquetaires)
Arette, Aramitz, Lanne in baretous
RENT AND PRIVATIZE The entire estate. The castle of porthos 5 stars. Capacity of 14 people, 6 bedrooms with 6 bathrooms.
For weekends, holidays, reunions with family or friends.
Retreats to recharge. Possibility of organizing courses and seminars in a place of relaxation and spirituality.
Between Béarn and the Basque Country, on the Ossau Irraty cheese route
Memorable garbure. Jurançon and Irrouleguy.
An unforgettable stay in the land of Navarre and Henri IV, in an exceptional place.
The countryside, the mountains and the Atlantic Ocean are on this territory.
Here you can walk, hike, ski, surf, cycle and mountain bike.
Discover an exceptional culture: that of Béarn and the Basque Country!
Accommodation facilities: Car park, Free WIFI
Type of accommodation: Country holiday homes
Opening Hours
Monday: Yes – Om h
Tuesday: Yes h
Wednesday: Yes h
Thursday: Yes h
Friday: Yes h
Saturday: Yes h
Sunday: Yes h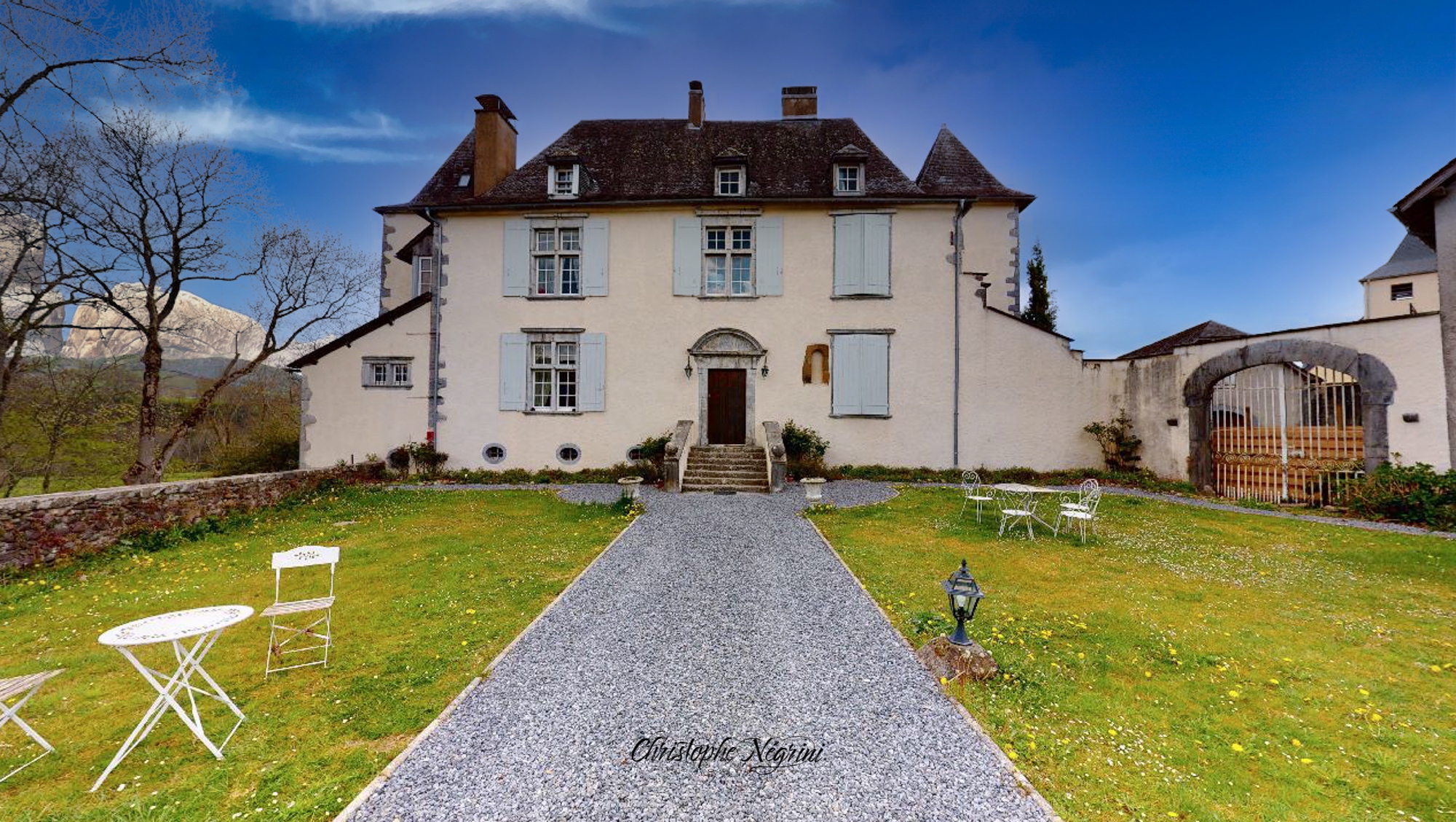 Address
Impasse du chateau
64570 Lanne en baretous , Pyrénées atlantiques , FR