La Cave d'Irouléguy
(Baigorri)
In the heart of the green lands of the Basque Country, the Cave d'Irouleguy is a haven of culture, a place where traditions and values come together around an emblematic product, the wine of Irouléguy.
Our wines have the liveliness, elegance and aromatic charm of mountain vines. Our emblematic cuvées, organic or without sulphites, are each the expression and the fruit of the work of our winegrowers.
The richness and diversity of our grape varieties make our wines, vintage after vintage, products of emotion and exaltation of the senses.
Our scenographed shop lets you discover the journey from the grape to the bottle. This sensory dive takes you to the heart of the cooperative and the wine-growing environment.
To appreciate the fruit of our work, a tasting of our wines will be offered to you in order to discover the specificities of our vineyard. You will obviously find our Irouléguy wines there, as well as emblematic local products. Children also have their drawing corner and a visit circuit adapted to their size.
Book your visit!
With an integrated visit circuit using your 5 senses, explore our plots, smell the aromas of our grapes, admire our vat room… So many elements that will allow you to understand the work carried out by the winegrowers and the team of the Cellar.
Take advantage of tours and gourmet tastings for groups.
Accessibility: Disabled-friendly
Experiences: Experience A.O., Experience Eco, Wine experience
Route to which it belongs (Eat): Wine destination
Type of company: Winery
Opening Hours
Tuesday: 09:30 – 18:00 h
Wednesday: 09:30 – 18:00 h
Thursday: 09:30 – 18:00 h
Friday: 09:30 – 18:00 h
Saturday: 09:30 – 18:00 h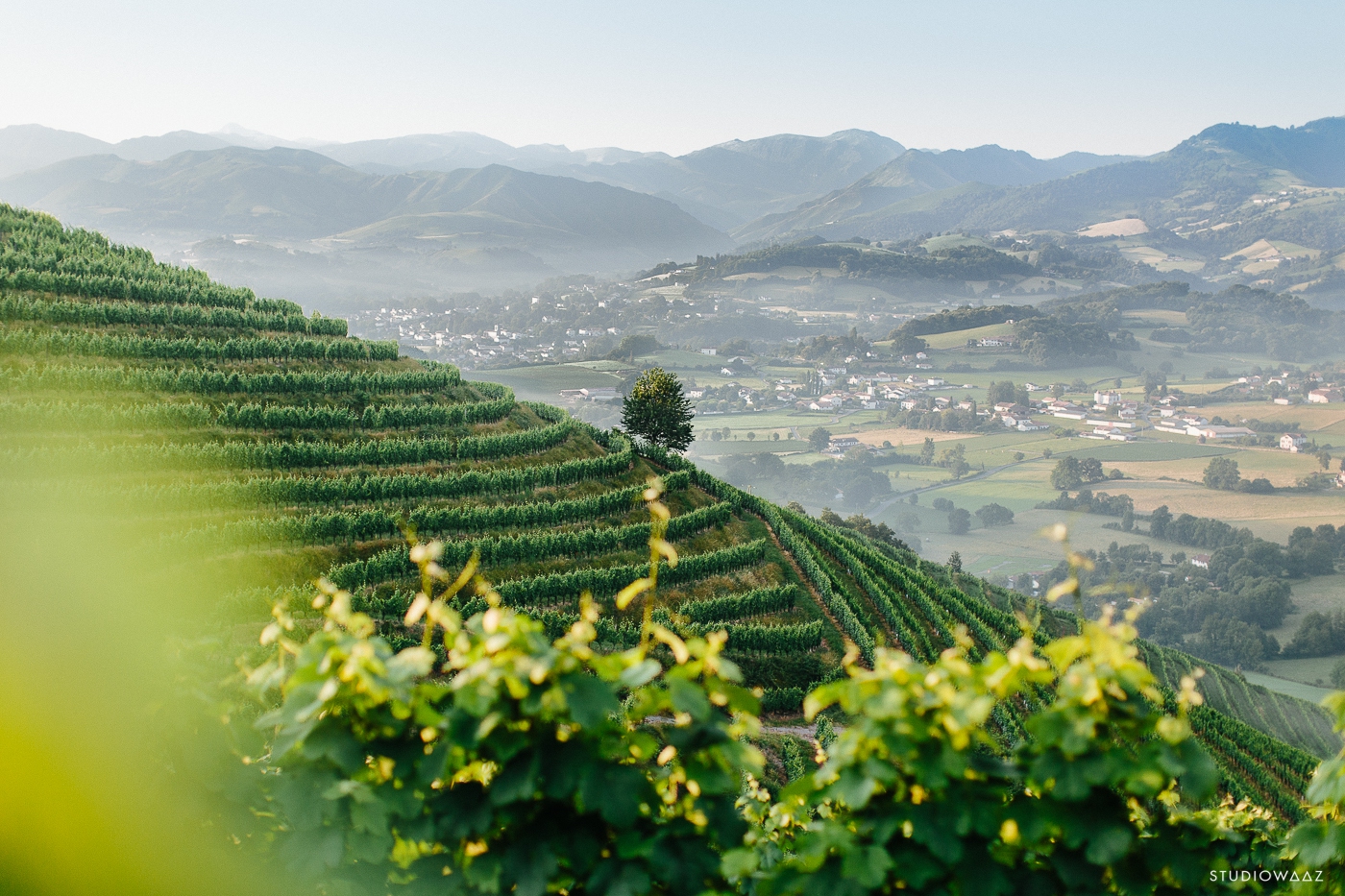 Address
Route de St Jean Pied de Port
64430 Saint Etienne de Baigorry, Pyrénées-Atlantiques , FR