La Cave de Gan Jurançon
(Gan)
Bringing together nearly 300 winegrowers, the Cave de Jurançon plays a major role within the AOP Jurançon and AOP Béarn. A committed cooperative that respects its territories, it operates 900 ha of vines, including 45 ha with its own team.
Guarantors of traditional viticulture, we perpetuate the methods of manual harvesting, selection of grapes and raisining. Everything is done to sublimate the typicity of the emblematic grape varieties of our terroir: Gros Manseng, Petit Manseng and Tannat.
Throughout the year, take a behind-the-scenes look at the vinification of our Jurançon and Béarn wines. We welcome you, in air-conditioned spaces for a convivial and sharing moment.
On the program of the visit:
Quay for receiving the harvest and presses, Gallo-Roman mosaics and exhibitions of tools of yesteryear, semi-buried barrel cellar and tasting of our finest vintages.
A stone's throw from the cellar, explore this unique region of Béarn at your own pace and in complete autonomy. We offer you, all year round, 4 fun and educational trails in the vineyards to make the link between terroir, winemaking and tasting.
An unforgettable trip to the country of Jurançon!
Visits and free tasting – Free reception area for motorhomes with service terminal.
Accessibility: Disabled-friendly
Experiences: Experience A.O., Wine experience
Type of company: Farmers, Cattle farmers and other producers, Winery
Opening Hours
Monday: 8 a.m. - 12:30 p.m. / 1:30 p.m. - 7 p.m. h
Tuesday: 8 a.m. - 12:30 p.m. / 1:30 p.m. - 7 p.m. h
Wednesday: 8 a.m. - 12:30 p.m. / 1:30 p.m. - 7 p.m. h
Thursday: 8 a.m. - 12:30 p.m. / 1:30 p.m. - 7 p.m. h
Friday: 8 a.m. - 12:30 p.m. / 1:30 p.m. - 7 p.m. h
Saturday: 8 a.m. - 12:30 p.m. / 1:30 p.m. - 7 p.m. h
Sunday: open on Sundays in June, July, August and December h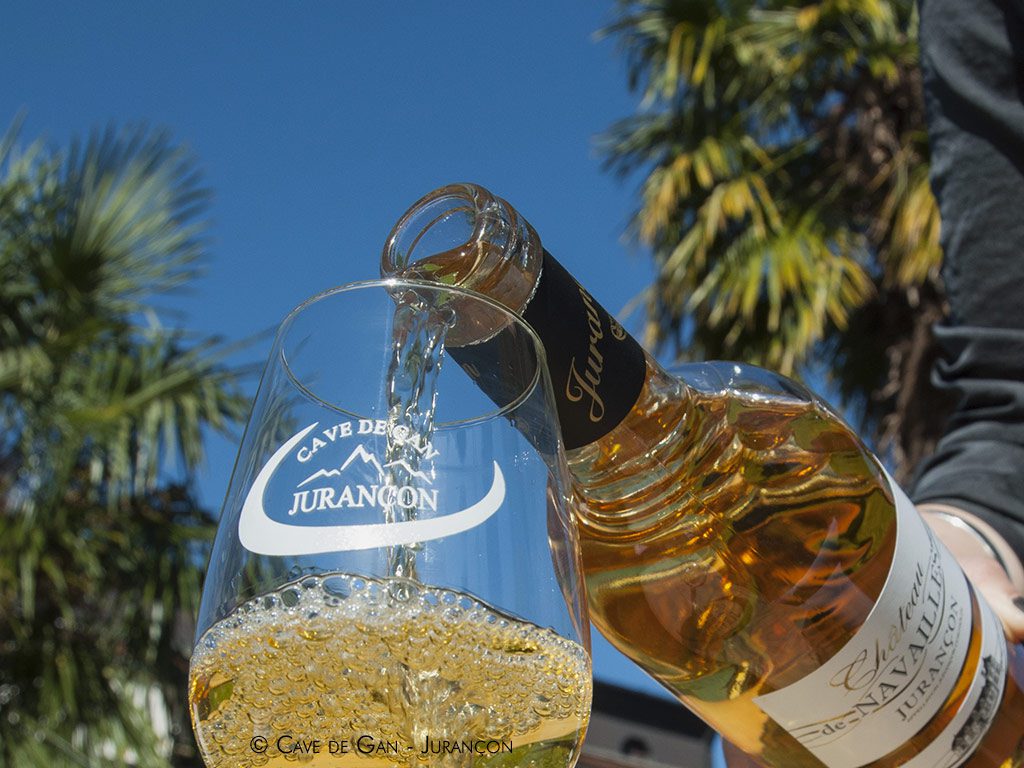 Address
53 avenue Henri IV
64290 GAN, Pyrénées-Atlantiques , FR