HOTEL VILLA DE ABALOS Hotel
(ÁBALOS)
The Hotel Villa de Ábalos is the result of the rehabilitation of a Manor House with typical civil architecture from the end of the 17th century, where stone, wood and wrought iron combine modernity with tradition.
The Hotel has 12 double rooms with their own name and that represent the work of the vineyard and the winery.
On the ground floor are the common spaces, the reception, the lounges, the terrace, the garden and the parking lot. All exclusively for guests
Special mention has our gastronomic offer with the Merche Kitchen as the main framework
Also noteworthy is our offer of wine tourism activities, experiences in the kitchen with traditional cooking courses taught by Merche and experiences in the vineyard and wine tastings led by José Luis, a university expert in viticulture and oenology.
Accommodation facilities: Bar / cafeteria, Car park, Free WIFI, Restaurant
Category: 3 stars
Type of accommodation: Hotel
Opening Hours
Monday: 8h30 – 11:30 p.m. h
Tuesday: 8h30 – 11:30 p.m. h
Wednesday: 8h30 – 11:30 p.m. h
Thursday: 8h30 – 11:30 p.m. h
Friday: 8h30 – 11:30 p.m. h
Saturday: 8h30 – 11:30 p.m. h
Sunday: 8h30 – 11:30 p.m. h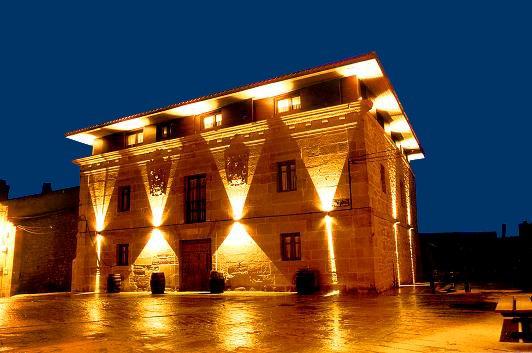 Address
Plaza Fermín Gurbindo nº2
26339 Ábalos, La Rioja, ES