HOTEL RESTAURANT EUZKADI
(ESPELETTE)
Since 1873, the hotel restaurant Euzkadi belongs to the same family. From a famous inn thanks to the large markets that were held every Wednesday in Espelette, the hotel restaurant has been transformed with the different generations to now have 27 renovated rooms, a heated swimming pool, a terrace in the garden, a large dining room, a bar, a cellar, private parking….
Today, the fifth generation of the family has the constant desire to combine tradition and modernity. Respectful of the transmission, of our territory, of our terroir.
Proud to carry and pass on the family heritage.
Opening Hours
Monday: closed – closed h


Closing periods: November 15 to December 15 and February 15 to March 15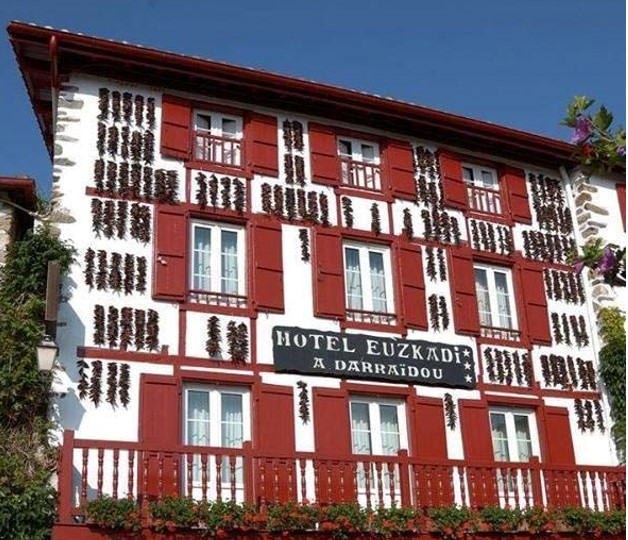 Address
285 karrika nagusia
64250 Espelette, Pyrénées-Atlantiques , FR