RESTAURANTE VENTA MONCALVILLO Restaurante
(DAROCA DE RIOJA)
Gastronomic restaurant in the small town of Daroca de Rioja, managed by the Echapresto brothers, Ignacio Echapresto chef and Carlos Echapresto sommelier,
Venta Moncalvillo is located in a privileged natural environment that provides the basis of the restaurant's menu, through its orchard cultivated in a way that respects the environment and the products obtained from Mount Moncalvillo.
The menu is based on the knowledge and use of the raw material that nature provides us.
Its award-winning cellar with more than 1800 wine references harmonizes the food in a prodigious way.
Facilities: Car park, Disabled-friendly, Terrace
Price: +80€
Opening Hours
Monday: closed for weekly rest – closed for weekly rest h
Tuesday: 13:30 – 15:00 h
Wednesday: 13:30 – 15:00 h
Thursday: 13:30 – 15:00 h
Friday: 13:30 – 22:00 h
Saturday: 13:30 – 22:00 h
Sunday: closed for weekly rest – closed for weekly rest h


Closing periods: Christmas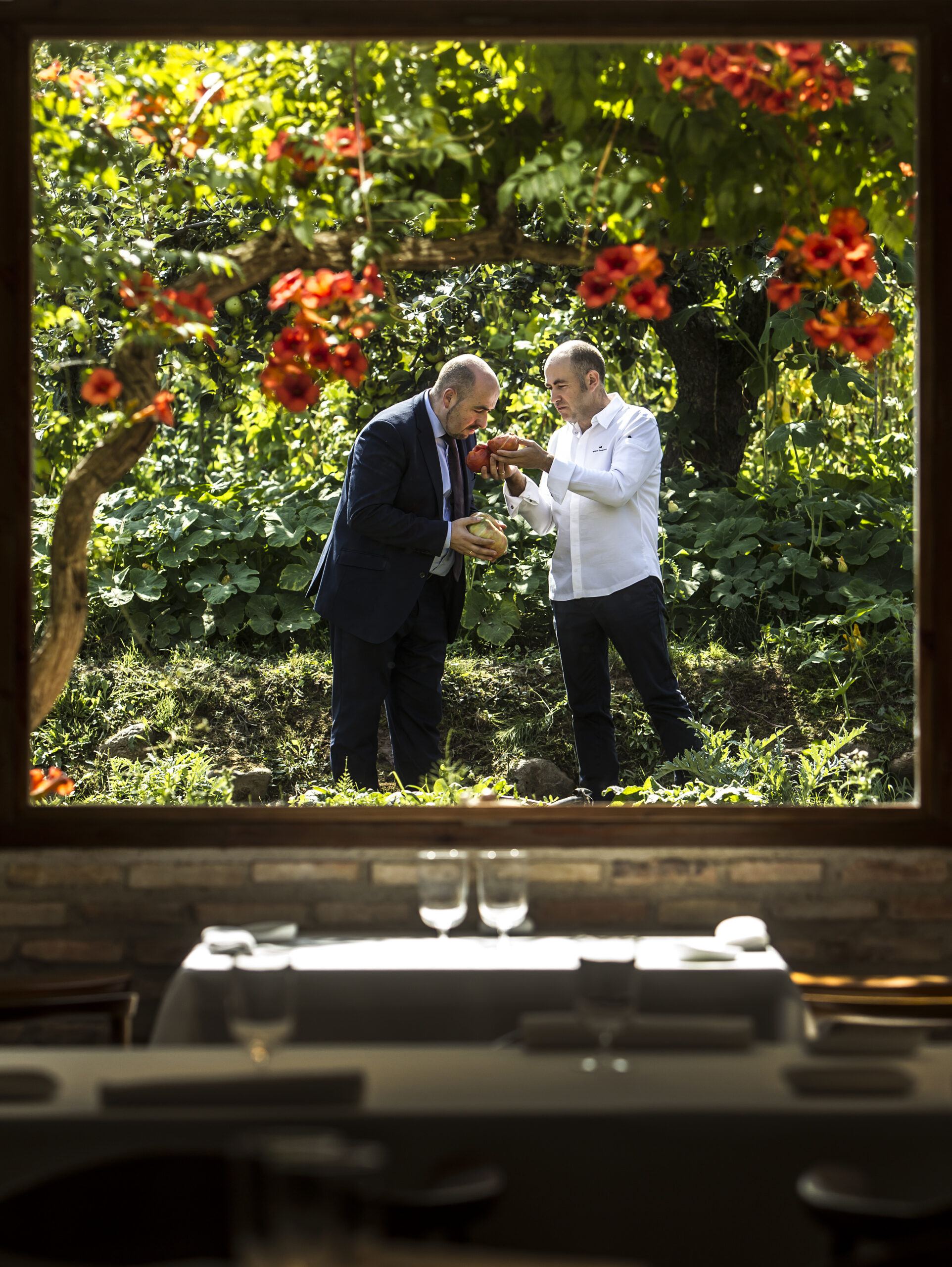 Address
Ctra. Medrano nº6
26373 Daroca de Rioja, La Rioja , ES