Ferme Arnabar
(Osses)
Duck breeders for 3 generations in the heart of the Basque Country, we are proud to offer the best quality of life to our animals and thus guarantee a production of high taste quality. Our products, such as our foie gras and confits, are all made "in the old fashioned way", in accordance with traditional recipes, in order to rediscover the unique flavor of homemade products in each bite.
We welcome you to the farm all year round to detail all the stages of our breeding and traditional force-feeding through guided tours. We also give you an appointment at our cannery in Ossès, our shop in Saint Jean de luz and our stand at the Halles des 5 cantons in Anglet for a moment of sharing and conviviality around a free tasting of our foie gras.
For more information on our guided tours, contact us!
Accessibility: Disabled-friendly
Experiences: Gastronomic activity
Type of company: Farmers, Cattle farmers and other producers
Opening Hours
Monday: 9am-12.30pm – 2 p.m.-6 p.m. h
Tuesday: 9am-12.30pm – 2 p.m.-6 p.m. h
Wednesday: 9am-12.30pm – 2 p.m.-6 p.m. h
Thursday: 9am-12.30pm – 2 p.m.-6 p.m. h
Friday: 9am-12.30pm – 2 p.m.-6 p.m. h
Saturday: 9am-12.30pm – 2 p.m.-6 p.m. h


Closing periods: early January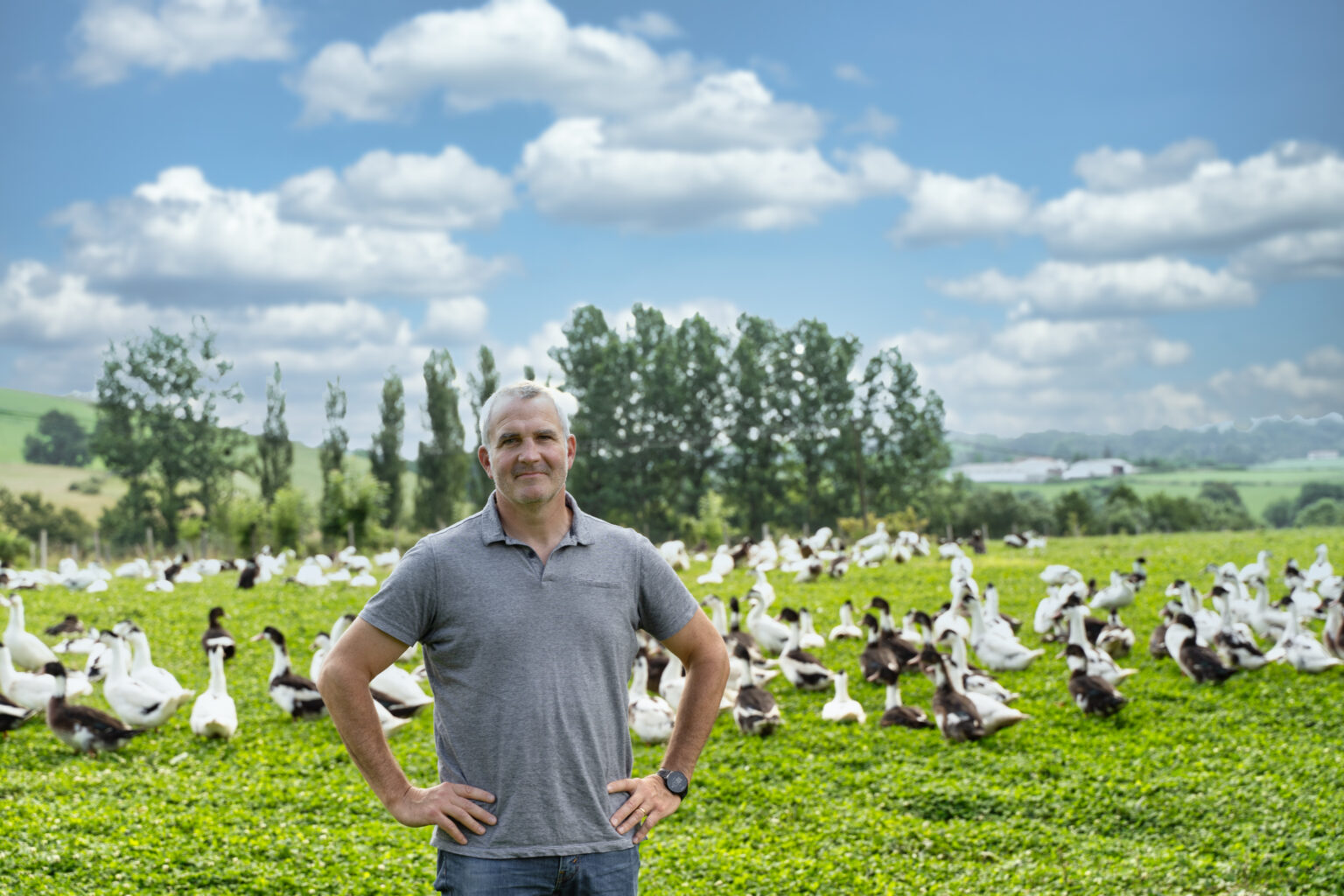 Address
ZONE ARTISANALE
64780 OSSES, 64, FR