VILLA LIQUIDÁMBAR Complejo Turístico Rural
(TORRECILLA EN CAMEROS)
This tourist complex has:
3 tourist apartments in La Rioja, of which 2 apartments are accessible.
In 2020, we set out to be part of tourism as a tool for social inclusion , because we know that everyone has the right to rest and enjoy their leisure time. We fought against the wind and the pandemic, and in the summer of the same year, we were able to inaugurate the apartments and make this project a reality,
Fully equipped, the accommodation offers maximum comfort, relaxation and independence with its terrace-patio or private garden. They have a spacious living-dining room, an adapted kitchen, a spacious bedroom and a bathroom regulated for wheelchair access. The living room has a folding double bed. Two apartments have a private garden with barbecue and the third has a private patio terrace.
Accessibility was made both for people with reduced mobility or in wheelchairs, as well as for people with no or minimal visibility and hearing. And by expanding our services, we can serve deaf people in LSE. In addition, next to the complex they have parking for adapted vehicles.
ACCESSIBLE TOURIST APARTMENTS 🏡in La Rioja / 2020 – YouTube
2 rural houses
Villa Liquidámbar I is ideal for families with children and groups of 10-12 people.
The two-storey stone house, rehabilitated with all the character of the Sierra Camerana, has 5 bedrooms, 3 full bathrooms, a spacious 100m2 kitchen-dining room with fireplace, private garden with barbecue.
Villa Liquidámbar II, ideal for couples and groups of six, 9 people.
With a more modern rehabilitation, Villa Liquidámbar II with two floors, has 3 junior-suite rooms with sloping ceilings with wooden ceilings. Each room has a complete private bathroom, sofa bed for an extra place and plasma TV. Cozy dining room-kitchen fully equipped, living room on the second floor with French fireplace and magnificent views of the Sierra, the Iregua River and the town.
This house can be rented complete or by rooms.
2 event spaces
The Moor's Mill It is a unique place, with charm and magic, the space of an old flour mill recovered for celebrations and events, more than 1,500 meters of garden add the green note that I love you green to any celebration, the most varied events; from a wine tasting to a unique dinner, going through a ceramic shop workshop and of course, the most important yes I want from a couple.
We wanted to help nature so that all our garden, recreation and celebration areas are inclusive , for everyone.
Category: 4 keys, 4 stars
Opening Hours
Monday: 9:00 – 24:00 h
Tuesday: 9:00 – 24:00 h
Wednesday: 9:00 – 24:00 h
Thursday: 9:00 – 24:00 h
Friday: 9:00 – 24:00 h
Saturday: 9:00 – 24:00 h
Sunday: 9:00 – 24:00 h


Closing periods: Open all year long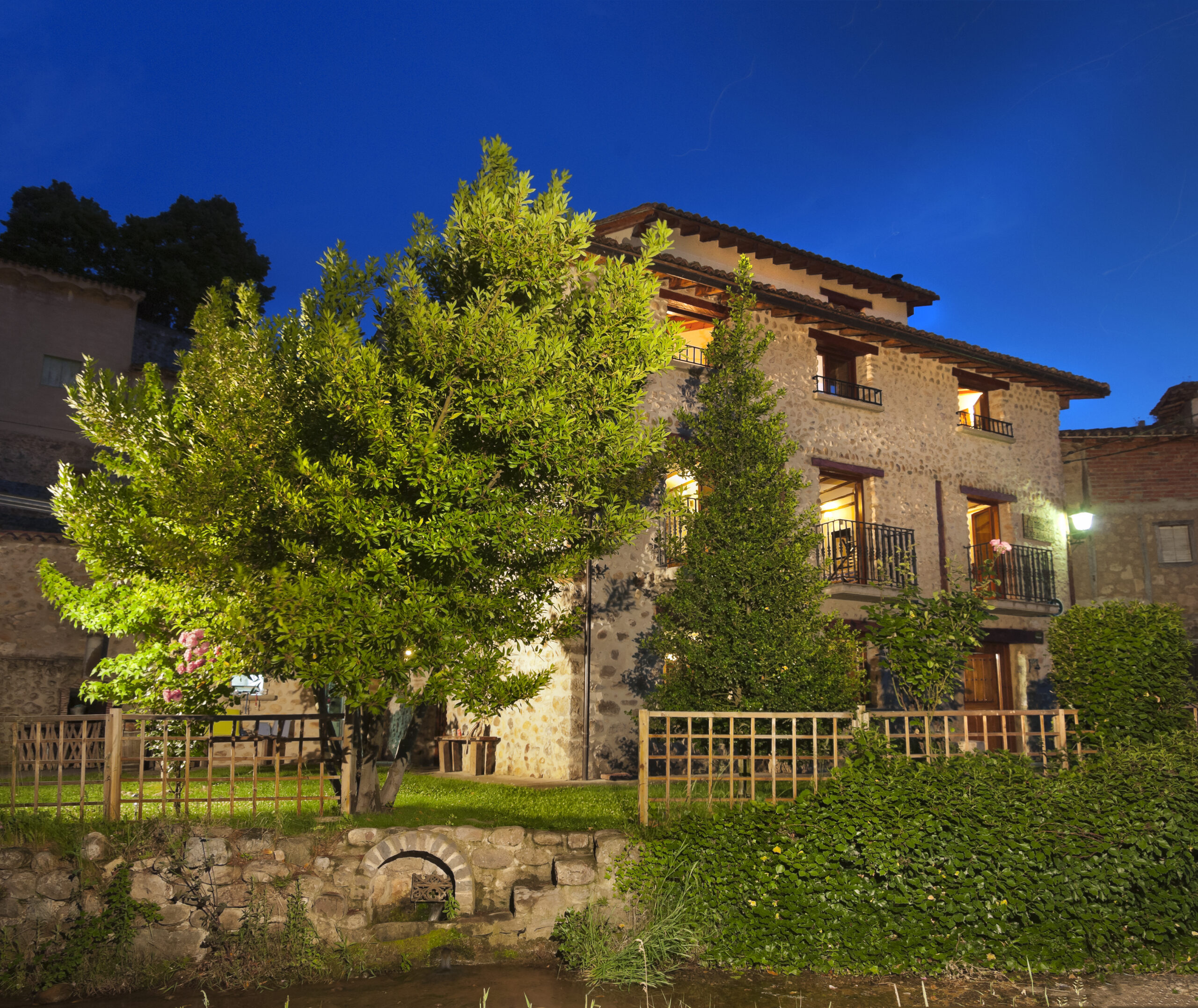 Address
Plaza San Blas nº10
26100 Torrecilla en Cameros, La Rioja, ES