TXIRRINTXA Cervecería
(Pamplona)
A Cervecería Navarra, with its own craft beers and almost all the gastronomy of Navarra. On the corner of Calle Estafeta with views of the Plaza de Toros. We offer two styles of "La Vasconia" beer, one Blonde and the other Toasted. You have more information about our beer in the gastronomy section, our beers. We have a daily menu, a weekend menu and a simple but succulent snack menu, which you can see in our gastronomy section.
We want it to be your brewery, your place to drink beer "at ease".
We hope you will help us improve and produce the best local beer.
Greetings and see you in Txirrintxa.
Opening Hours
Monday: 10:00 – 00:00 h
Tuesday: 10:00 – 00:00 h
Wednesday: 10:00 – 00:00 h
Thursday: 10:00 – 00:00 h
Friday: 10:00 – 02:30 h
Saturday: 10:00 – 02:30 h
Sunday: 11:00 – 00:00 h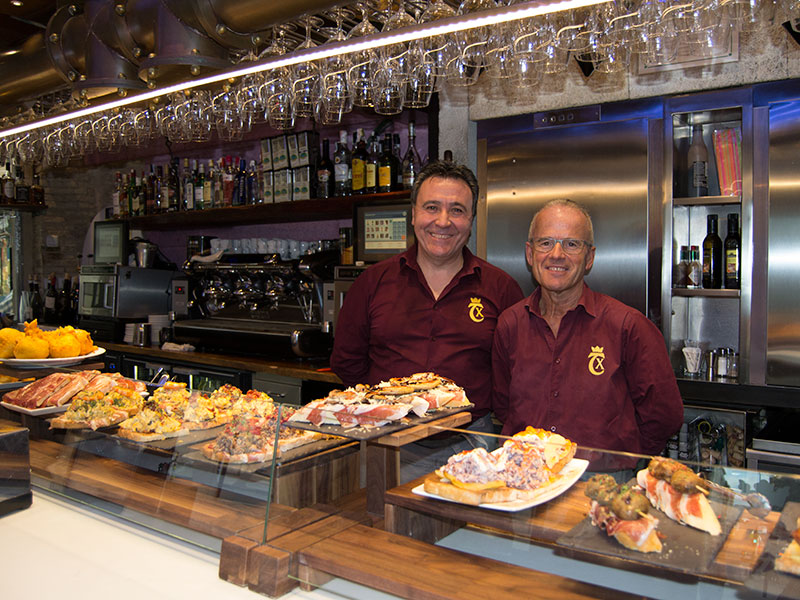 Address
Calle Estafeta, 87
31001 Pamplona, Navarre, ES