CASA URRUTIA Agrotienda
(Ujué)
Obrador – Menus – Agrotienda
Three generations of master bakers. At Casa Urrutia we have been passionate about what is authentic and natural for more than 100 years and three generations. We work every day with the intention of making our establishment your home in Ujué, so that you can come with your family, by bike, on a motorcycle, or however you want.
Here you can relax and enjoy the Cafeteria to take a break and treat yourself, healthy and very tasty.
Thinking that you can take home a tasty souvenir from Ujué, we put at your disposal a farm shop with a selection of the best Navarrese delicatessen, to accompany the products from our workshop .
At Casa Urrutia we make a wide variety of TRADITIONAL PASTRIES: Whole Grain Cookies and Pastas, Dietary Pastries, Traditional Products such as Cupcakes, Ujué buns, Ujué Natural Cake, Natural Walnut Cake, Chocolate Delights, Cream Chocolate Biscuits, Mantecados, Aniseed donuts, Ujué Basque apple cake, Natural raisin cake, Orange delights, etc.
We have a large private parking for our customers.
Facilities: Car park, Terrace
Route to which it belongs (Eat): Wine destination
Type of company: Farmers, Cattle farmers and other producers
Type of cuisine: Traditional cuisine
Type of product offered: Bakery and pastry products, Canned and bottled products, Cereals and pulses, Cheese, Chocolates, Cold meats and patés, Confectionery products, Honey, Oil, Wine
Opening Hours
Monday: 10:00 – 17:00 h
Tuesday: 10:00 – 17:00 h
Thursday: 10:00 – 17:00 h
Friday: 10:00 – 17:00 h
Saturday: 10:00 – 18:00 h
Sunday: 10:00 – 18:00 h


Closing periods: Wednesday closed weekly rest. Closed from February 7 to 18, 2022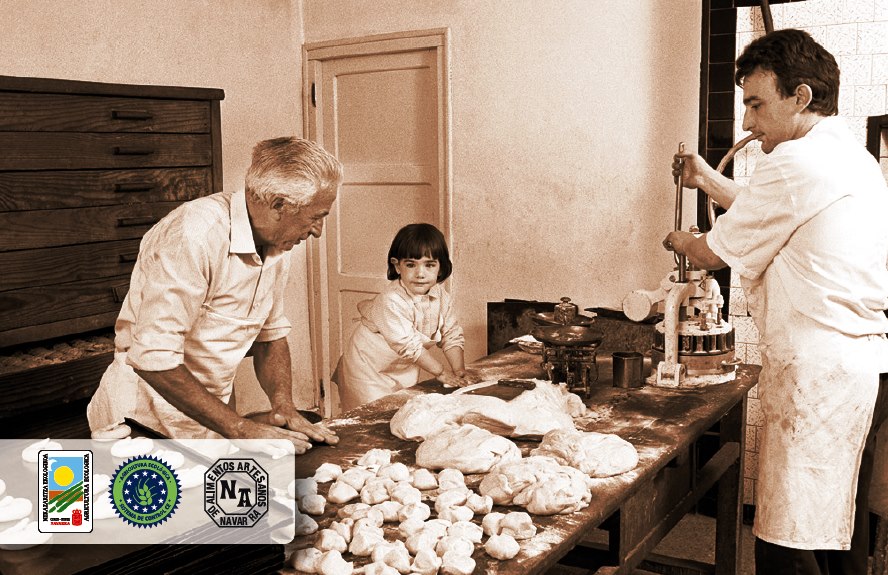 Address
Calle San Isidro, 41
31496 Ujué, Navarre, ES