KABO Restaurante
(Pamplona)
A space that awakens your senses
Committed to the gastronomic avant-garde, created from the heritage of our ancestors, traditional aromas and seasonal Navarran vegetables.
About us
Pursue a dream big enough to never lose sight of it.
We form a team in life and at work
We want to offer you the best of us with the best ingredients: creativity, avant-garde, humility and passion.
kabo essence
We offer our great local products combining tradition and avant-garde.
We work with passion, perseverance and respect
Awards: 1 Repsol Sun
Price: 40€ - 60€
Route to which it belongs (Eat): Haute cuisine route
Type of cuisine: Signature / Market cuisine
Opening Hours
Tuesday: 1:00 p.m. to 3:30 p.m. h
Wednesday: 1:00 p.m. to 3:30 p.m. h
Thursday: 1:00 p.m. to 3:30 p.m. h
Friday: 1:00 p.m. to 3:30 p.m. – 9:00 p.m. to 10:30 p.m. h
Saturday: 1:00 p.m. to 3:30 p.m. – 9:00 p.m. to 10:30 p.m. h
Sunday: 1:00 p.m. to 3:30 p.m. h


Closing periods: Monday weekly rest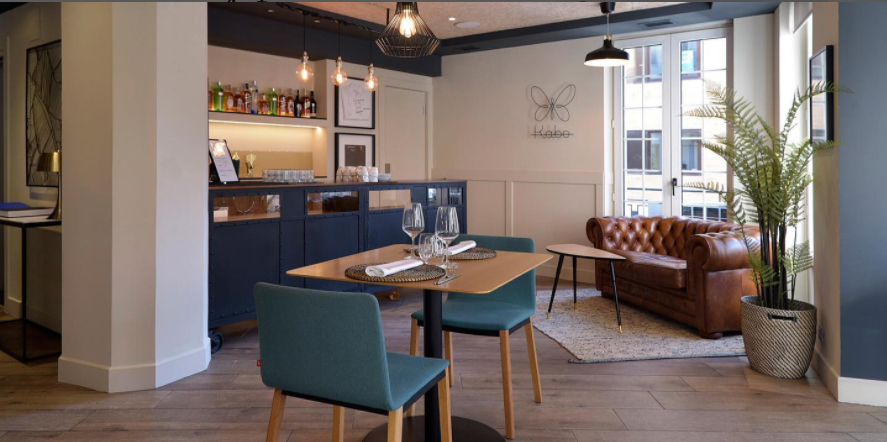 Address
Avenida Zaragoza, 5
31003 Pamplona, Navarre, AF