Bar Martinez 1942
Donostia – San Sebastián
Located on Calle 31 de Agosto, one of the most popular pintxo streets in the Old Part of San Sebastian, Bar Martínez is a classic with more than 79 years of history. It was inaugurated on May 13, 1942, by Manuel Martínez and Juliana Gil, who were pioneers in the creation of many of the bars in Donostia. From the classic "Gilda" that began to be served in the 1940s, to the recently incorporated tuna with onions and marmitako puree, Bar Martínez is a clear example of the fusion between tradition and renovation, with an offer of pintxos and specialties for for all tastes.
Currently run by the third generation of the Martínez family, it offers artisanal pintxos, portions, brochettes, salads, and much more, with a clear philosophy: "everything is made at home".
Meeting place for locals and foreigners.
Opening Hours
Monday: 12:00-16:00 – 19:00-23:00 h
Tuesday: 12:00-16:00 – 19:00-23:00 h
Wednesday: 12:00-16:00 – 19:00-23:00 h
Thursday: Closed – Closed h
Friday: 19:00 – 23:00 h
Saturday: 12:00-16:00 – 19:00-23:00 h
Sunday: 12:00-16:00 – 19:00-23:00 h


Closing periods: 01-15 January 15-30 June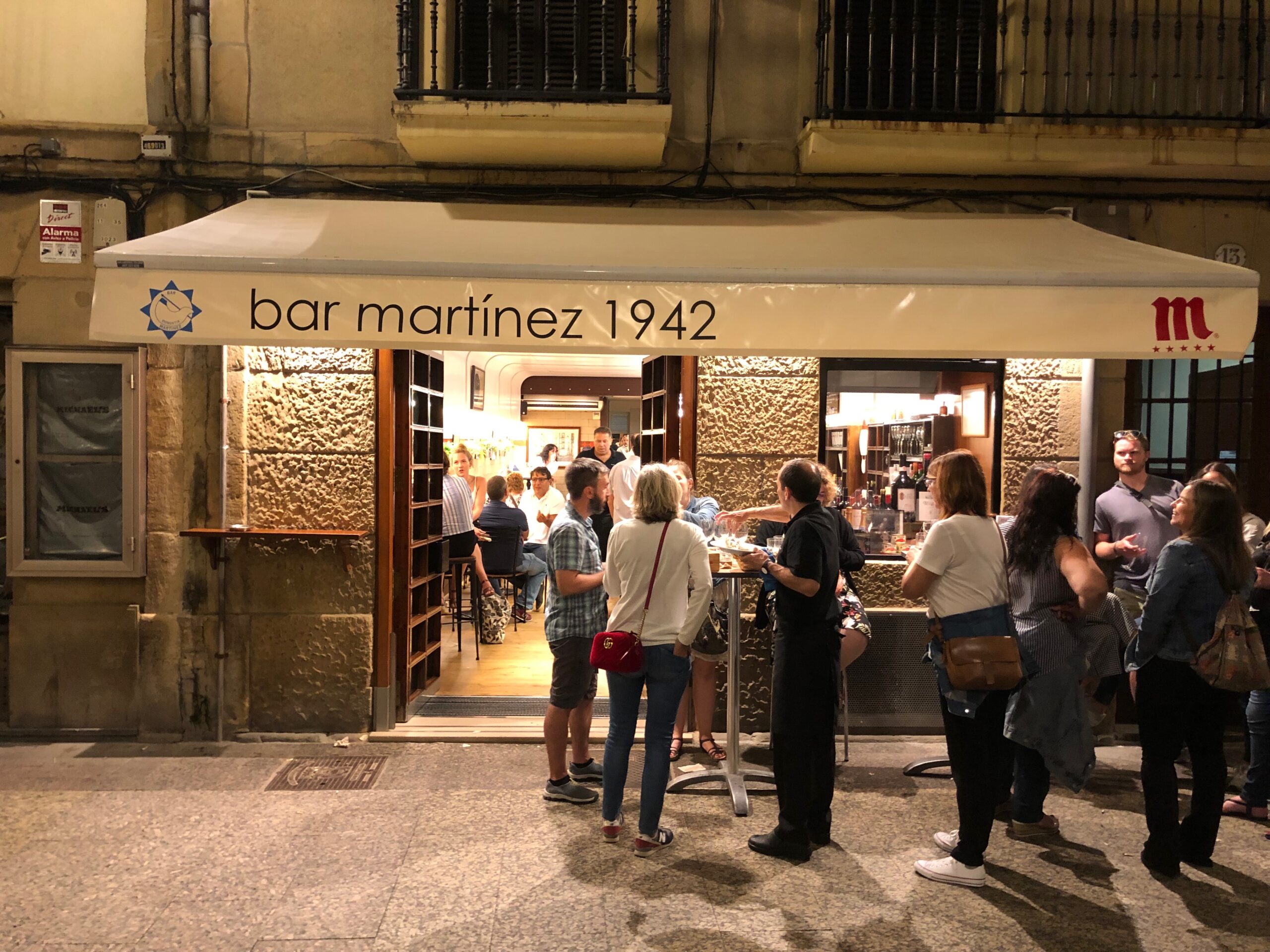 Address
Calle 31 de Agosto,13
20003 SAN SEBASTIAN, Gipuzkoa, ES