LA GRANJA Bar
(Pamplona)
La Granja is a flagship establishment in the old quarter of the city of Pamplona. It opened its doors in 1960, innovating in its time both in food and pinxto service, as well as in its nightly offer.
Today, more than 50 years later, we follow the same path, our signature pinxtos attest to our great gastronomic experience. While at night we follow the latest trends offering good music and a unique atmosphere in the area.
We are located in the heart of Pamplona, right on Calle Estafeta, an icon of the city and of the San Fermín festivities. Thousands of people who visit us from all corners of the world have passed through here, if you visit the city you cannot stay without visiting us.
Type of cuisine: Pintxos / Tapas, Traditional cuisine
Opening Hours
Monday: 9:00 a.m. to 4:00 p.m. – 6:00 p.m. to 11:00 p.m. h
Tuesday: 9:00 a.m. to 4:00 p.m. – 6:00 p.m. to 11:00 p.m. h
Wednesday: 9:00 a.m. to 4:00 p.m. – 6:00 p.m. to 11:00 p.m. h
Thursday: 9:00 a.m. to 4:00 p.m. – 18:00 to 00:00 h
Friday: 9:00 a.m. to 4:00 p.m. – 18:00 to 00:00 h
Saturday: 10:00 – 00:00 h
Sunday: 10:00 a.m. to 4:00 p.m. – 6:00 p.m. to 11:00 p.m. h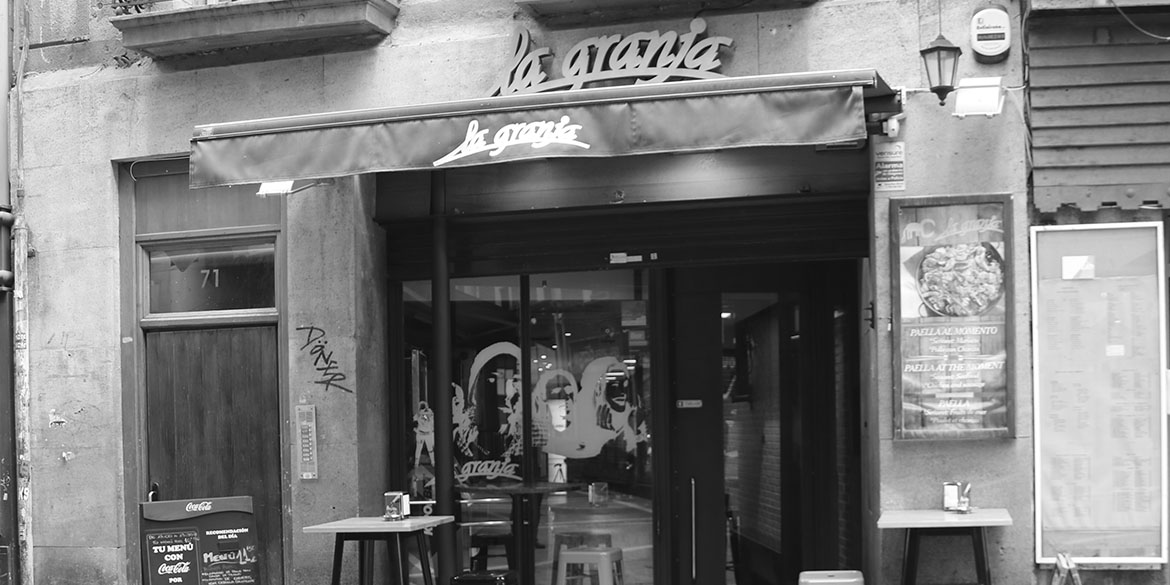 Address
Calle Estafeta, 71
31001 Pamplona, Navarre, ES