DON HILARIÓN Bar
(Pamplona)
Located on Calle Estafeta, a space with character, a tavern with a modern touch where you can taste avant-garde minimalist cuisine.
Based on Navarran cuisine, Bar Don Hilarión stands out for the variety of its pinchos, from the most traditional such as the ham flea, to the most elaborate, such as the Idiazábal cheese croquette.
The Don Hilarión bar offers typical local products such as asparagus, mushrooms or peppers, Navarran gastronomic delights adapted to modern tastes.
Known in the pincho world, the bronze medal in the "Pinchos de Euskadi" 2011 contest with its specialty in cod, endorses the care of its kitchen.
The Don Hilarión winery has eleven varieties of red wine, five types of white wine and three rosés from the best national appellations of origin. A large selection of broths so you can find the flavor you are looking for.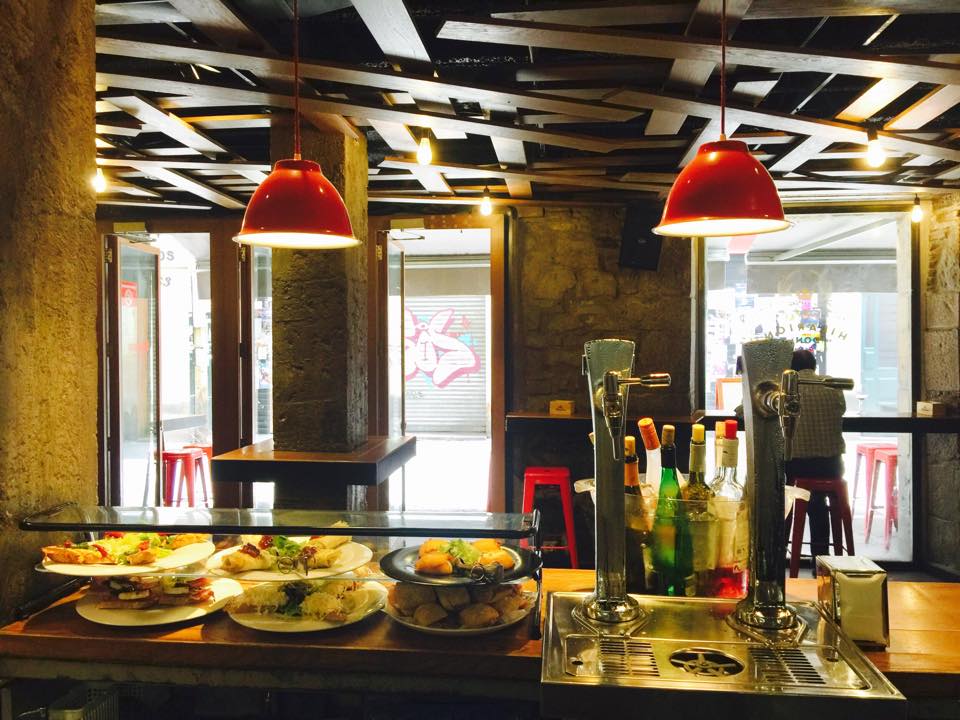 Address
Calle Estafeta, 56, planta baja
31001 Pamplona, Navarre, ES